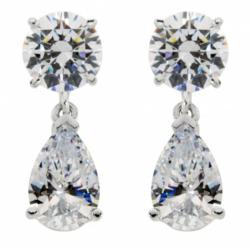 I have worked with the organization in years past, and have gotten to see first hand the value of what they are doing
(PRWEB) May 21, 2013
The Potowatomi Bingo Casino in Milwaukee will be host tomorrow evening to special guest Josh George, 3-time Paralympian and role model in the disabled community. "2013: A Night of Independence," is the annual gala that Independence First throws to benefit their organization and mission of working for full inclusion of individuals with disabilities in all aspects of the community. Diamond Nexus is taking part this year and donating jewelry for the event Silent Auction.
"Independence First is providing so many individuals in the Greater Milwaukee community with the care and help that they need," says Christina Waller, Event Marketing Coordinator for Diamond Nexus. "I have worked with the organization in years past, and have gotten to see first hand the value of what they are doing. This is an event that we are very proud to be a part of," explained Waller.
The event is happening May 22nd and doors open at 5pm. Guests will enjoy a Silent Auction, Dinner, and a Program led by special guest Josh George. All proceeds from the event will go back into the organization and the many programs it offers to individuals in the Milwaukee community.
Diamond Nexus was founded in 2004 with the purpose of brining to the public the powerful benefits of the lab-created diamond stimulant revolution. They have over 250,000 customers worldwide that have awarded them an "A+" rating with the BBB, and are the ninth largest online jewelry retailer in America according to the 2011 IR500 list. For three years in a row brides from The Knot have selected them as their Best of Jeweler. Diamond Nexus currently has two retail locations: their flagship store at Woodfield Mall in suburban Chicago, Illinois, and a second store at Mayfair Mall in Milwaukee, Wisconsin. In 2009 the company was named the official jeweler and crown maker of the Miss Universe Organization as part of NBC/Universal's "Green is Universal" environmental initiative.