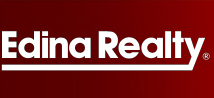 The time to act is now and I am the agent that will get you there
Andover, MN (PRWEB) May 22, 2013
With the short sale process becoming more and more popular, Kris Lindahl of Edina Realty has created a resource for Andover residents to easily check the estimated value of their home. The Minnesota Short Sale Calculator website is just one of many resources Lindahl has made available to his clients and the public.
"Homeowners needed something quicker, something easier," Lindahl said, and continued, "This website is just that."
The website allows homeowners to enter a few pieces of information and receive a real-time email from Lindahl that includes an estimated value on their home. All information submitted is kept private.
In addition to the state-of-the-art home value estimate the website also boasts detailed information on tax consequences, credit implications, tips on dealing with the bank, and general tips for the short sale process as a whole. "I want my clients and homeowners to be well-informed so I created a resource they could rely on," Lindahl said.
As more and more banks are willing to agree to a short sale in this real estate market this new resource from Lindahl comes at the perfect time. "Homeowners agree that the agent makes all the difference," Lindahl said, and continued, "The time to act is now and I am the agent that will get you there."
In addition to the website, Lindahl also published the ebook titled: "A Homeowners Guide To Short Sales" which can be downloaded for free. By combining an unmatched technological expertise and several years of experience, Lindahl has become one of the most trusted voices in real estate.
For more information, call Kris now at (763) 447-3925.