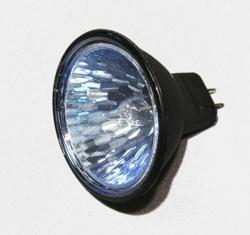 No LED can match SoLux's color rendering capabilities.
Rochester, NY (PRWEB) May 28, 2013
With the increased presence and price of LEDs on store shelves the question that needs to be asked is, "Do the promised energy savings with LEDs justify the higher costs?" Prices at local hardware stores and on websites reveal LEDs are priced 50 to 75 times more than the light sources they were developed to replace.
This question was recently addressed by Kevin McGuire, President of Tailored Lighting Inc., and the holder of over twenty US lighting patents, including the SoLux daylight bulb known for its unmatched replication of daylight.
According to Mr. McGuire, one of the main reasons for pushing the development of LEDs is the fact that LEDs emit less heat than light sources like SoLux. At first glance this may seem to be a clear advantage LEDs have over light sources like SoLux but there is more to the story. Quoting Kevin McGuire, "The truth is the majority of the US population lives in climates that require more energy to heat buildings rather than cool them. This is true even for a family living in Atlanta nicknamed 'Hotlanta'. The average American spends three to four times more to heat a home than cool it."
A light source that emits heat is beneficial by warming areas that are occupied, creating savings on energy bills for a vast majority of US residences and offices. When the furnace turns on in most buildings, the entire structure, or at best zones, are heated. Light sources like SoLux not only provide quality light for the inhabitants but also localized heat that maintains a more comfortable environment.
So why are large lighting companies pushing LED lights? McGuire states, "Follow the money. Why sell a light source like SoLux for $7.95 when you can sell a LED for $30 to $50 dollars?"
If perceived lifetime is a reason to purchase LEDs think again. According to Mr. McGuire many LED companies are dialing back the stated lifetime of their devices after the FTC filed a lawsuit against Lights of America for "misleading consumers by exaggerating the light output and life expectancy of its Light Emitting Diode (LED) bulbs".
SoLux is quickly emerging as the best and most popular option for consumers who demand light sources with optimal color rendering. SoLux lighting provides the closest simulation of natural daylight of any light source on the market. SoLux colors look true and natural in addition to enhancing visual acuity. No LED can match SoLux's color rendering capabilities. SoLux is specified by name by more art institutions than any other light source in the world. In addition, the SoLux daylight bulb is used for reading, highlighting, displaying, and critical color decisions.
SoLux is a patented light source sold by Tailored Lighting Inc., Rochester, New York 14624. SoLux provides an unparalleled replication of natural daylight. Use of SoLux in many of the world's top museums including the Musee d'Orsay, van Gogh, and Guggenheim Museum is testament to its unmatched color quality. SoLux also has eight times the life and twice the efficiency of standard incandescent sources, does not contain the mercury found in fluorescent light sources, and is one fifth the cost of LED sources. For more information visit http://www.solux.net or call 800-254-4487.