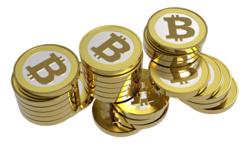 ForexMinute is the world's leading forex news website, providing investors all the required tools to become a top class forex trader
London, UK (PRWEB) May 22, 2013
Whenever new technology is introduced, it becomes necessary to guide people with its way of working. This ensures that the technology is used efficiently and expendably, and helps its sustenance.
Recently, a new virtual currency called Bitcoin was introduced and gained popularity for its undependability from government regulatory bodies and the most secure features. Since then, the need to understand the basic information of Bitcoin has arisen, including how they can be mined, bought, sold or traded.
Keeping such requirements in mind, ForexMinute, a renowned forex news and resources portal, has now introduced a whole new section dedicated to Bitcoins. The new section thoroughly assists novices in understanding the in-depth knowledge of bitcoins.
Thus, the Bitcoin sections brings ForexMinute visitors updated Bitcoin news, exchange, effective trading and shorting tips, genuine bitcoin exchange rates, reliable brokers, efficient news widget, profitable affiliated programs, along with many other bitcoin resources.
ForexMinute is already renowned for providing novice and intermediate traders with the most effective and resourceful range of resources in understanding various investment ventures like stocks, commodities, indices and forex.
Now when the portal has introduced Bitcoin trading tips and tools, visitors can further enhance their trading skills in this new technological and democratic currency. Furthermore, they can also subscribe to the ForexMinute newsletter to receive daily updates on the financial markets, right in their email.
About ForexMinute:
ForexMinute is the world's leading forex news website, providing investors all the required tools to become a top class forex trader. The ForexMinute.com team offers global investors an array of resources, including financial news by the minute, fundamental analysis, technical analysis, forex tools and much more. The aim of ForexMinute is to provide investors the leading forex education tools, so they can visit their leading forex portal whenever it suits them.
For more information, visit http://www.forexminute.com or call +1 800 758 5780.
You can have the ForexMinute newsletter delivered to you each trading day. Simply sign up today. You will be kept up to date on the latest market action. It's free and simple -http://www.forexminute.com/newsletter.