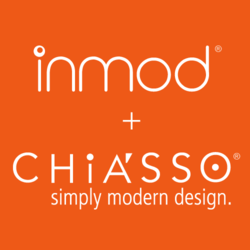 Fairfield, NJ (PRWEB) May 22, 2013
In late February, 2013, well-known furniture retailer and mail-order catalog, Chiasso (EST 1985, based in Chicago, IL), announced its plans to permanently close its stores. Shortly thereafter, Chiasso's online store (one of the first in the furniture business) went off-line. Inmod announces that as of 5/20, it's acquisition of the "Chiasso" trademark and website URL is complete.
Citing economic conditions, Chiasso, which operated over a dozen stores with annual revenue of $20 million approached bankruptcy in 2003 after a disappointing holiday season. The company was purchased at a bankruptcy auction shortly thereafter by Chris Segal (son of Crate & Barrel founders) and his partner Greg Kadens, and has since been operated by Chiasso Acquisitions, LLC.
"In a sea of online competition, we have always held Chiasso in the highest regard. They were instrumental in revolutionizing the way people shopped for furniture and brought validity to the idea of experiencing and purchasing it online. They did it before anyone else did, and they did it better than most," says Inmod.com Co-Founder Alan Finkelstein.
Upon learning of Chiasso Acquistion LLC's permanent closure of Chiasso in early 2013, Finkelstein and Inmod.com Co-Founder Casey Choron purchased the "Chiasso" trademark and website URL from Chiasso Acquisitions, LLC. "We did so to honor the Chiasso identity and its customers because it's our wish to carry on their tradition of providing them with stylish design at great prices, backed by excellent customer service and an impeccable reputation, which are core values of the Inmod brand," says Choron.
While the Chiasso online store has gone off-line, the web address is still active and now forwards to Inmod, onto a page providing Chiasso customers with a welcome, and an introductory discount. Details will be announced in Q3, 2013 on how the "Chiasso" brand will be integrated or re-established.
A leading online retailer of modern furniture, modern lighting and decor, Inmod does more than furnish spaces. Leading the way since before "add to cart" was a socially acceptable way to furnish an entire living space, Inmod shapes a new way of thinking, shopping and living by evoking modern sensibility and sustainability. This mystical modern lifestyle is created by an award-winning collection of eco-friendly furniture, a diverse selection of furnishings made in the USA, and customizable personal audio pod chairs. Inmod has been recognized by Inc. Magazine's 500|5000 list as one of the fastest growing private companies for two consecutive years, with Inmod listed as second within the category of furniture retail. Inmod has also been ranked by Internet Retailer as a top online store. Alexa and Furniture Today both appointed Inmod within the top 20 furniture retail websites, and The Purplebook Green named Inmod as one of the "Web's Best" online retailers of green furniture.