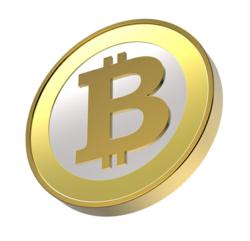 ForexMinute simply believes in offering visitors and investors with the deep insight of the financial markets
London, UK (PRWEB) May 22, 2013
ForexMinute.com, a renowned forex news online portal, is now providing its visitors with the proper methods to buybitcoins in various regions of the world. Prior to this announcement, ForexMinute had also launched a whole new section dedicated to Bitcoins.
The portal aims at enhancing novice and intermediate users' knowledge about the newly introduced Bitcoins. "We assist investors in knowing how to get used to this fully decentralized money trading platform efficiently", a spokesperson for ForexMinute.com quotes, "This peer to peer electronic cash technology is slowly emerging as a widely accepted exchange trading method, and we believe investors' knowledge about it should emerge naturally."
The portal has, thus, introduced a whole new section which discusses the latest trends of the Bitcoin market and the eventssurrounding it. ForexMinute is also providing an efficient bitcoin news widget for the same, which can easily be added to one's blog or website.
ForexMinute simply believes in offering visitors and investors with the deep insight of the financial markets. It is already a well-known forex news website, which provides its visitors with enough resources to ensure them a successful and profitable investment venture.
Thus, the portal provides its visitors with the reviews of the top forexand bitcoin brokers, with other services including minute to minute financial news, fundamental analysis, technical analysis, educational tools, and other innumerable resources.
About ForexMinute:
ForexMinute is the world's leading forex news website, providing investors all the required tools to become a top class forex trader. The ForexMinute.com team offers global investors an array of resources, including financial news by the minute, fundamental analysis, technical analysis, forex tools and much more. The aim of ForexMinute is to provide investors the leading forex education tools, so they can visit their leading forex portal whenever it suits them.
For more information, visit http://www.forexminute.com or call +1 800 758 5780
You can have the ForexMinute newsletter delivered to you each trading day. Simply sign up today. You will be kept up to date on the latest market action. It's free and simple -http://www.forexminute.com/newsletter.