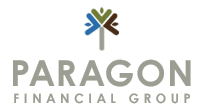 Increase in Factoring Services for Their Beer, Wine and Spirits Industry Clients
Miami, FL (PRWEB) May 23, 2013
Paragon Financial Group announces an increase in factoring services for their beer, wine and spirits industry clients. They have seen an increased demand for working capital from this industry sector. Factoring companies have seen this because of the time lag between the production, importing, distributing or selling of the alcoholic beverages, and the time when they get paid by their customers.
This matches recent analysis from Moody's Investor's Service, saying global demand for alcoholic beverages is forecast to be on the rise in 2013 and beyond. Moody's raised the outlook for the industry to "positive" from "stable," saying that commodity cost pressures in the industry are abating, and that the demand is growing, particularly in emerging markets.
MarketLine further reports the performance of the beer, wine and spirits is forecast to accelerate, with an anticipated CAGR of 3.1% for the five-year period 2010-2015, which is expected to drive the market to a value of $306.4 billion by the end of 2015.
Paragon Financial's President Michael Rossi says, "Just observe what's happening in your area -- how demand for wines, spirits and beer is rising. You don't want to lose out simply because of a shortage of working capital. Whatever your end of the industry, your business should not have to be slowed or your sales reduced because of inadequate cash flow."
According to the Motley Fool, globally, the demand for whiskey, in particular, has been on the rise with older markets in Europe and the Americas reinvigorated by the reintroductions of old favorites like rye whiskey, and new markets in Asia are increasing their demand for all spirits.
ABOUT PARAGON FINANCIAL GROUP
For over 19 years, Paragon Financial Group has provided working capital solutions for growing companies throughout the U.S. They serve small to large-size companies across a wide variety of industries through accounts receivable, invoice factoring, and purchase order financing up to $3 million per month in volume. Paragon is a leading source for receivables financing, government contract financing, payroll funding, and purchase order financing. For more information, visit http://www.paragonfinancial.net.