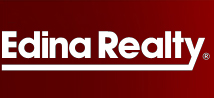 I give my clients access to only the best resources
Centerville, MN (PRWEB) May 22, 2013
Using his technological expertise combined with many years of experience, Kris Lindahl of Edina Realty, a Centerville short sale expert, has released a new resource for homeowners to use when considering the short sale process: The Minnesota Short Sale Calculator website. "Banks are more willing to accept short sales and this is the resource homeowners can turn to to get the most up-to-date information available," Lindahl said.
In addition to having detailed information on the process the website also allows homeowners to enter a few pieces of information and receive a real-time email from Lindahl with an estimated value on their home. All submitted information is kept private. "A lot of homeowners hesitate to being the process," Lindahl said, and continued, "but the time is now, and this website is the place to start."
Lindahl leads a team of agents specializing in short sale transactions. Leading the market for over 11 years, Edina Realty agents have reached over $150 million in sales with over 1,000 transactions closed all with Lindahl at the helm. "I and my team have mastered the complexities of the short sale transaction and have an outstanding success rate," Lindahl said.
Lindahl's coveted approach to real estate, combining technology with market knowledge, has earned him the unofficial title of 'Internet Marketing Specialist'. "I give my clients access to only the best resources," Lindahl said, and continued, "and together we've seen nothing but success."
Homeowners agree that the agent makes all the difference in this hectic real estate market. "And I am the agent that will lead homeowners to success," Lindahl said. Lindahl's recent efforts made him a recipient of the Chairman's Award, the highest honor an Edina Realty agent can receive, for excellence in sales and customer service.
Call Kris now for more information at (763) 447-3925.