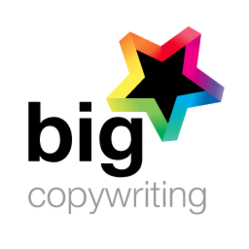 Our work means that customers can find our clients easily through search engines and, once at the product page, engage with the descriptions themselves enough to become a paying customer."
Totnes, Devon, UK (PRWEB UK) 22 May 2013
As the UK's leading publisher and retailer of audiobooks and six time winner of the Audio Publisher of the Year award, AudioGO have over 10,000 titles and their range is expanding. In 2012 they had a product description writing project for 1000 unique items and, as a market leader, they couldn't afford to have drab, recycled copy.
Needing an expert SEO copywriter with experience in handling large volumes of product descriptions, they approached Big Star Copywriting, an award-winning content and copywriting agency. Big Star took on the task of writing the product descriptions using a fine balance of engaging, original copy to inform and persuade the target audience and careful optimisation using targeted keywords.
Importance of original copy
Many websites seek to save time and money using copy and paste descriptions from the manufacturers, instead of using a copywriter to generate original content. It is a false economy. Not only are consumers turned off by monotonous text that doesn't sell the product effectively but Google will not rank pages with duplicate content. Big Star Copywriting concentrates on authentic, original and persuasive copy in line with brand guidelines and optimised for search.
"Original copy can make a huge difference between making sales or losing customers. Our work means potential customers can find our clients easily through search engines and, once at the product page, engage with the descriptions enough to convert to paying customers," says Big Star Copywriting's Managing Director, Derryck Strachan.
Project completes
Within a short amount of time Big Star had produced high quality, unique product descriptions that were search engine friendly. The time scale and quality were well above AudioGO's expectations and, as a result, the delivery enabled them to confidently expand the project significantly.
"...from the very start they made the process incredibly easy, and began delivering the content very quickly. The briefing was easy, our account manager was superb, and the content itself was excellent, especially considering the volume," said AudioGO's Digital Marketing Manager, Matt Edwards, "I would, and have, recommended Big Star Copywriting to anyone who is in the market for great copy, delivered quickly."
About Big Star Copywriting
Hugely experienced in SEO, UK and e-commerce copywriting, Big Star Copywriting is an award-winning copywriting agency that has worked with a diverse range of companies providing intelligent product descriptions, sales and web copy, blogs, guest blogs and articles. With a large and dynamic team of experienced copywriters they offer a comprehensive and reliable service and thus can smoothly handle high volume requests.
Approaching a decade of expert service, Big Star Copywriting have developed a varied portfolio including Ecco Shoes, Hilton Hotels, English Riviera and Ladbrokes. They have also written content for several leading search agencies with end user clients including Thomas Cook, Barclays, Domino's, Fiat, Interflora, British Gas, Tesco and many others.
Focusing on understanding the product, the business and the end user, Big Star value the human connection and strive to develop strong working relationships with their clients.