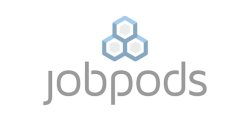 (PRWEB) May 28, 2013
Congratulations – a promising job opportunity has presented itself. Thorough research of the company, its competitors, industry, and trends, has all been completed. The interview went well, and the right people have all the contact information for credible and supportive references. All that's left is to sit back and wait for that offer, right? Not so fast. Anyone seeking to get ahead in the interview process and leave a lasting impression on the decision makers will still have one last piece of work to do: send a professional thank you note.
The power of "thank you" Yes, a thank you note shows the potential employer a certain level of upbringing, and gratitude. However, that's not the only reason to send one post-interview.
1.) Reiterate interest in the role. Thank you notes show the employer personal drive and care for the role and the company. More importantly, an articulate "thank you" now gives the chance to reinforce personal qualification and interest in the role and why the employer should in turn see qualification and interest in the candidate.
2.) A little gratitude goes a long way. A well-crafted thank you note shows appreciation for the interviewer's time and interest in consideration. Remember that just as a job search can feel like a full-time job, employers are equally busy finding and interviewing well-qualified candidates. This small expression of gratitude will sets a candidate apart from the crowd.
3.) Showcase your knowledge. Thank you notes are meant to help candidates shine. Is this candidate a greater writer? Does he/she have a plethora of industry knowledge or specific experiences that would be assets to the company? Is creativity and flawless execution one of his or her strengths? Know the value being brought to the table and drive it home in the thank you note.
Read the rest HERE
JobPods is the premiere site for both job seekers and recruiters to deal with the modern world of recruiting!