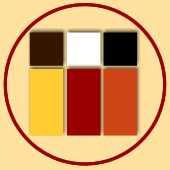 We are excited about our new promotion that includes a month of SEO at no cost. Implementing a results driven marketing campaign kicked off with a complimentary month of SEO will bring clients immediate revenue increasing results.-George Magalios
New York, NY (PRWEB) May 21, 2013
Mediasophia, an internet marketing firm specializing in search engine optimization, web design and online reputation management is pleased to announce a new SEO promotion for clients in the health and beauty industry. In recent years, Med spas and skin care clinics have become very popular and skin rejuvenation technology and non surgical procedures are improving the lives of both men and women. State of the art facilities for health and beauty are opening up in progressive cities across the globe and internet marketing has become an essential component of business success.
Mediasophia provides internet marketing campaigns that guarantee first page rankings on Google for important keyword searches like 'laser skin resurfacing' and 'collagen injections' to maintain a constant influx of business for clients. Company President, George Magalios ensures Mediasophia clients in the health and beauty industry are represented as leading businesses in their market sector with sophisticated web design and top search engine results.
Mediasophia is a full service internet marketing firm that offers organic search engine optimization, online reputation management and SEO compatible web design for med spas in progressive cities. Its clients include top Google ranked companies that are dominating search engine results in competitive markets including New York, Paris and Miami.