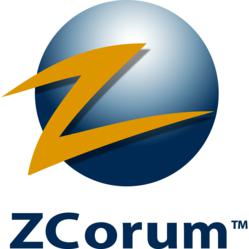 We've experienced a lot of growth over the last five years, and needed a way to scale our network more quickly and reliably
Alpharetta, GA (PRWEB) May 22, 2013
ZCorum, a leading provider of managed broadband services and diagnostics software, announced today that they are about to complete key infrastructure upgrades in a move of their entire network to a virtual environment. The new architecture, which is based on the latest virtualization solution from VMware, provides the company with enhanced redundancy, as well as the ability to expand services more quickly.
"We've experienced a lot of growth over the last five years, and needed a way to scale our network more quickly and reliably," said Scott Helms, Vice President of Technology at ZCorum. "When we bring on a new broadband provider we might add tens of thousands of managed devices and subscribers at one time. It's much easier to allocate and manage the additional network resources in a virtual environment."
According to Helms, his company began the process of moving to a virtual environment several years ago. "At that time we implemented some key services on virtual machines, including TruVizion, which is our SaaS diagnostics offering for broadband providers. Over time we've expanded that effort as we migrated over other systems—most recently being our email servers. By the end of June all of our core services will be running on virtual servers."
In addition to greater flexibility and efficiency in network management, Helms said the new virtual environment has the added benefit of increased reliability. "We provide mission-critical services to broadband providers, so it's essential that we have a highly-available network. While we've always had a high level of redundancy, the new virtual environment takes that to another level, including the ability to lose multiple servers or upgrade servers and software on the fly with no customer impact."
About ZCorum
ZCorum provides broadband Internet and communication solutions to telcos, cable companies, utilities, and municipalities, assisting in all facets of broadband implementation, integration, engineering and consulting, network monitoring and diagnostics. ZCorum also offers wholesale, private-labeled Internet services, including data and VoIP provisioning, email, Web hosting, and 24x7 support for end-users, enabling service providers to compete effectively in their local rural and suburban markets. ZCorum is headquartered in Alpharetta, GA. For more information, please visit http://www.zcorum.com .