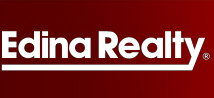 I work to make lives easier for my clients
Greenfield, MN (PRWEB) May 22, 2013
Down payment assistance programs can help buyers find their dream home at the right price, and Kris Lindahl of Edina Realty continues to be a foremost expert on the subject. Greenfield residents can now use the Minnesota Down Payment Assistance website, which Lindahl created, to help them find the best assistance program available.
The website allows buyers to enter a few pieces of information and receive a real-time email listing the programs they may be eligible for. All submitted information remains private. "Knowing right away which assistance programs they're eligible for makes the whole process move faster and smoother," Lindahl said, and continued, "I work to make lives easier for my clients."
Buyers can also use the website to gain insight to up-to-date information on down payment programs, the application process, application deadline information, and answers to all of the commonly asked questions. "This is where buyers should start their search for the right program," Lindahl said, and continued, "This website gives them the confidence they need."
Lindahl combines technological expertise, several years of experience, and an unmatched dedication to customer service that makes him one of the most sought after agents in the nation. "I want my clients to be comfortable and confident in their decisions," Lindahl said, and continued, "I make this possible by giving them access to only the best resources available."
Call Kris and his team now for more information at (763) 634-5895 and visit the Minnesota Down Payment Assistance website to get started today!