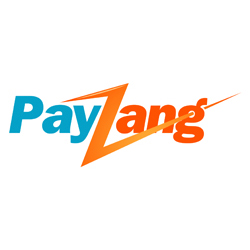 The PayZang equipment storefront offers a one-stop-shop to merchants for equipment and supplies.
Salt Lake City, Utah (PRWEB) May 22, 2013
Today, PayZang launches epaymentequipment.com to provide a wholesale credit card equipment storefront to address all payment equipment needs of merchants including supplies and accessories.
One-Stop-Shop for all payment equipment: A one-stop-shop, this eCommerce storefront sells credit card terminals, credit card terminal combos, credit card pin pads, check scanners, mobile credit card readers, USB credit card readers, contactless readers, credit card paper rolls and supplies at wholesale prices. Merchants have access to get payment solutions for credit card processing as well as ACH/eCheck processing. In addition, the storefront sells supplies and accessories like paper, cables, batteries, chargers, cleaners, ink cartridges, ribbons etc.
Wholesale eCommerce Storefront: The PayZang eCommerce storefront provides all equipment and supplies at wholesale rates with a broad range of shipping options. PayZang strives to provide the most comprehensive product selection at very competitive rates in all product categories. PayZang offers bulk rates for any product category.
Credit Card Terminals, Credit Card Pin Pads, Check Scanners, Mobile Credit Card Readers, Credit Card Paper Rolls, Cables and Accessories: PayZang offers the most comprehensive product selection in the payment equipment industry. In addition to popular products like credit card terminals, credit card pin pads, check scanners, mobile credit card readers, credit card paper rolls and cables, PayZang also offers the following products:
1. Terminals/Terminal Combos
2. Wireless Products
3. Check Readers
4. Contactless Readers
5. Printers
6. Software
7. Accessories and
8. Supplies
All popular Brands in One Place: PayZang storefront is well-stacked with popular brands such as First Data, Digital Check, Mag Tek, Verifone, Hypercom, ID Tech, Ingenico. The storefront carries supplies for all products that are sold via the storefront. In addition, it has all supporting accessories needed to address a Merchant's payment solution.
Integrated Payment Solutions: Unlike other storefronts, PayZang caters to the needs of merchants beyond providing equipment and supplies. PayZang's integrated payment solutions provide Payment Gateway, Virtual Terminal, Mobile Applications, Comprehensive Payment API and Reporting to enable a merchant in accepting Card and ACH payments online or over the phone.
The Most Comprehensive Pay As You Go Merchant Accounts:
Finally, PayZang is one of the first payment processor to provide a true pay-as-you-go merchant solution. Merchants can setup payment accounts with Zero Setups, Zero Monthly Fees on a month-to-month contract.
About PayZang:
PayZang provides superior, cutting-edge payment processing solutions for business owners, online merchants, and even brick-and-mortar operations regardless of the size of their business. Developed to supply reliable and user-friendly on-demand merchant services, PayZang offers solutions such as a customizable pay-as-you-go model that works with its intuitive suite of merchant tools for handling payment processing needs across a wide range of industries. For more information about PayZang's merchant services and products, visit http://www.payzang.com or contact an authorized consultant through the website's online contact form.