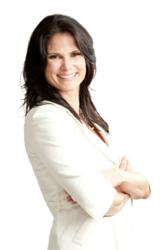 The continued support of business and growth from the B.C. Liberals allows my clients and potential clients to succeed in their endeavors which in turn enables them to live on the North Shore, one of the best places to call home," stated Michelle Vaughan
West Vancouver, Canada (PRWEB) May 23, 2013
The Liberals were re-elected a week ago last Tuesday in British Columbia, Canada. Realtor Michelle Vaughan celebrates the election, called an upset by *CTV News, as a win for the overall Canadian economy.
The B.C. Liberal Party ran with a platform focused on job growth and strengthening the economy. The Liberals gained support from voters as the opposition, the National Democratic Party, focused on reducing jobs and spending unavailable funds (according to *The Globe and Mail).
"I could not be happier with the results of the recent election. The Liberal Party support local businesses that not only employ local residents but help to re-build the economy as well. Underneath the New Democratic Party (NDP), we would have seen higher taxes and less room for growth, debilitating small businesses in Canada," stated Michelle Vaughan, a Real Estate Specialist in North & West Vancouver.
According to the *Vancouver Sun, 400 new regulations were added throughout the 1990's when the NDP most recently led the government. Also at the second highest rate in the country, the NDP taxed small business resulting in higher prices, lower profits and wages throughout the 1990's.
"As a small business owner, support from the government is extremely important to me. The continued support of business and growth from the B.C. Liberals allows my clients and potential clients to succeed in their endeavors which in turn enables them to live on the North Shore, one of the best places to call home," stated Vaughan.
Michelle Vaughan is a Realtor whose expertise is in North Shore Real Estate. The North shore includes North and West Vancouver. An ideal place to live, the North Shore offers the best of both worlds as a waterfront community with the mountains as a backdrop. Surrounded by 360 degrees of breath taking views, the area is also a great place to start a family with low crime rates and a superior education system. For more information please visit: michellevaughan.ca
About Michelle Vaughan:
Located on the North Shore, Realtor Michelle Vaughan specializes in homes in North and West Vancouver. The North Shore offers waterfront properties and the mountains in residents' backyards; the area is an ideal setting for anyone looking to invest in a home. Having grown up in the area, Michelle Vaughan is an expert in the nuances of North and West Vancouver, benefiting buyers and sellers alike. Michelle Vaughan goes the extra mile for all her clients to ensure they not only find the best house at the best price but are able to turn that house into a home. For more information on how Michelle Vaughan can help you please visit: http://www.michellevaughan.ca/

CTV News: B.C. Liberals' upset win leave NDP wondering why (written by Dirk Meissner)
The Globe and Mail: Focus on economy pays off for Christy Clark in a comeback for the ages (written by Gary Mason)
Vancouver Sun: Vaughn Palmer: B.C. NDP supporters' dreams of good times ahead likely to be dashed