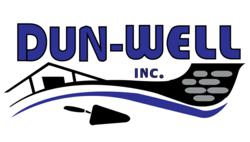 Their work speaks for itself, and we are looking forward to giving DunWell Restorations the showcase they deserve in the digital arena.
Hawthorne, NJ (PRWEB) May 28, 2013
DunWell Restorations has been busy preparing for the upcoming summer season. While they have been helping many Northern New Jersey residents bounce back from Hurricane Sandy, Route 72 Systems has been busy enhancing DunWell's company website (http://dunwellrestorations.com/) as well as securing their spot in the social media outlets. DunWell has recently beefed up their masonry roster with seasoned European masons that are sure to set them apart from their competitors. As their roster has expanded, DunWell has also expanded on their website to meet their customers' needs.
When planning a restoration, DunWell and Route 72 Systems realized that online users often navigate to multiple pages during their research phase for any product. That is why DunWell and Route 72 have teamed up to load the website with useful content, FAQ pages, and new photo galleries so that customers can gain the knowledge needed to make a smart purchase and find the right contractor for their home. Route 72 is pleased with the latest developments to DunWell's website and is confident that their extended efforts will be appreciated by the digital marketplace. Founder and CEO of Route 72 Systems, Jim Alamia, states: "This is more than just marketing material, DunWell has taken that one step further to keep their customers informed. In the Internet marketplace, informative content is a crucial tool that many businesses can use to build a solid customer base."
DunWell's Facebook page is officially up and running and they are eager to showcase their latest projects on their page. In a recent post, DunWell and their team can be seen performing chimney repair and restoration on a Northern New Jersey home. In addition to the Facebook page, online visitors can also request a free price quote right on the company's new home page for any home restoration job. Route 72 is looking forward to continuing their SEO efforts to get DunWell Restorations on page 1 for home restorations, while helping advertise their free business leads. Jim Alamia states: "DunWell already has a leg up on many businesses because they have had an impressive reputation for decades even before stepping into the Internet marketplace. Their work speaks for itself, and we are looking forward to giving DunWell Restorations the showcase they deserve in the digital arena."