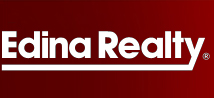 this website will help narrow down the search to a more manageable level
Hopkins, MN (PRWEB) May 22, 2013
With down payment assistance programs increasing in popularity in this real estate market, Kris Lindahl of Edina Realty, an experienced Hopkins down payment assistance agent, has released a new resource that will make it easier for potential buyers to find the right program. "With so many programs to choose from this website will help narrow down the search to a more manageable level," Lindahl said.
The Minnesota Down Payment Assistance website allows buyers to enter a few pieces of information that will remain private throughout the process and receive a real-time email from Lindahl that includes a list of assistance programs they may be eligible for. "This website gives buyers the necessary head start they'll need to be successful in this market," Lindahl said.
By combining technological expertise with many years of experience Lindahl has become one of the most trusted voices in the real estate community. "I'm proud to be able to provide the best resources for my clients," Lindahl said, and continued, "It makes my job that much more rewarding when I know my clients experience success on every level."
Lindahl's coveted approach to real estate has earned him the unofficial title of 'Internet Marketing Specialist' from his peers. His methods represent the best client experience available today, and "I'm proud to say that your success means my success and vice-versa," Lindahl said, and continued, "Anything I experience that can help my clients I will always pass on for their use as well."
Call Kris and his team now for more information at (763) 634-5895 and visit the Minnesota Down Payment Assistance website to get started today!