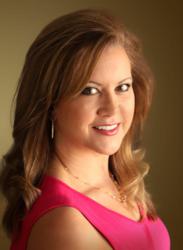 Use your energy, passion and hope for the future (and your future!) to bring joy to the job.
Greenwood Village, CO (PRWEB) May 23, 2013
As college seniors prepare for graduation, they will not only be competing against other grads for open jobs but will be competing against other seasoned employees with more experience. Lida Citroen, a personal branding expert and Principal of LIDA360, a branding consultancy firm based in Colorado, offers 6 tips for college grads when interviewing for their first job out of college. These tips will help new college grads leverage their strengths to secure opportunities.
1. Find your balance of power. Overconfidence can reveal as arrogance, pushiness, or worse – indifference. Lack of confidence can show up as nervousness, fidgeting or poor eye contact.
2. Be clear on your experience. Get a handle on what you have to offer (from classwork to internships and extra-curricular projects) that makes you stand out. Have key points ready to highlight the relevance and value of those activities so you avoid rambling out of nervousness.
3. Know the job. Be clear about the position you are applying for. While the interviewer wants you to ask questions in the interview, asking, "So, what would this job entail?" shows a lack of research and attention to the basics. Understand what the job requires (do online research, ask people who have that job in other companies, or ask others who have had that job before), and be able to clearly relate your experience, even if it is limited, to the duties of the job.
4. Practice good body language. Like your mother always taught you, look people in the eye when you are speaking with them. Nod your head in agreement, and use hand gestures to indicate support to your points. Similarly, be sure to sit up in your chair, but not rigidly. There's a balance between being too casual (think slumping) and being too stoic (think military). Practice good sitting posture in front of a mirror or with a friend. A great body language tip is to always point your belly button to the person you are giving attention to. This ensures you are facing that person as well.
5. Leave technology off. Forget silence and vibrate mode, it's too easy to be distracted by a sudden vibration in your pocket when you're nervous. Keep your technology turned off, but close to you, in case you need to call for directions or check your calendar (for that follow up interview!)
6. Most senior executives will tell you that the thing they look for in young applicants is passion and authenticity. No one wants to hire an assembly line of look-alike workers. Be your wonderful self at all times, but make sure you're appropriate to the formality of the interview. If you like to smile, then do so. If you have a passion for the creative, let that shine. If you like bright colors, find a way to work that into your wardrobe. If the company doesn't want to hire someone who smiles, is creative or likes bright colors, then they might not hire you. But… would you really want that job?
About LIDA360
LIDA360 is a brand consultancy firm, based in Colorado. Principal Lida Citroën is an international branding and reputation management expert who designs and enhances the identities of companies, executives and individuals globally. Lida practices an integrated approach to branding, marketing and communications that enhances the total customer experience and reduces the investment for success.
The author of the book, "Reputation 360: Creating power through personal branding," (Palisades Publishing, 2011), Lida is an accomplished speaker who engages audiences with her empowering message about managing your personal brand and reputation. Lida presents programs for corporations, conventions and non-profit organizations around the U.S. She can be reached at 800.314.5060 or http://www.LIDA360.com.