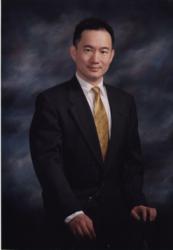 Recently 20 patients received a breakthrough rapid detox treatment.
Las Vegas, Nevada (PRWEB) May 22, 2013
Tens of thousands of Americans die from opiate drug overdoses every year. Millions are faced with heroin addiction and Oxycontin addiction. Those who wish to quit face the daunting prospect of 10 to 14 days of hellish physical withdrawal. Without first enduring the physical withdrawal, however, drug rehab cannot begin.
Recently at a Las Vegas area hospital, 20 patients received a breakthrough rapid detox treatment. All 20 patients from across the U.S. who were heavy users of opiates tolerated the procedure well, emerged from anesthesia with no withdrawal, and left the hospital 2 days later with no sign of physical addiction.
Since 2007, Las Vegas Rapid Detox Clinic has successfully performed over 480 rapid detox cases. In the hospital, patients first undergo 8 hours of detox under anesthesia in the operating room in the care of an expert, board-certified anesthesiologist, and then 48 hours of 1-on-1 nursing care in a private patient room.
A review of the first 20 consecutive patients at North Vista Hospital found no complication or any sign of physical withdrawal upon discharge. All patients had agreed to follow up with substance abuse counseling for 6 to 12 months back home to treat the psychological aspect of addiction and to prevent relapse.
The Las Vegas Rapid Detox Clinic plans to expand the program to more hospitals in other states and can be reached at (800) 276-7021, or online at http://www.saferapiddetox.com, or http://www.rapiddetoxlasvegas.com