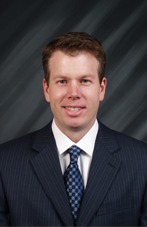 Mediation is a helpful tool for family law clients in need of a non-adversarial approach to solve their legal issues
Conroe, TX (PRWEB) May 22, 2013
Montgomery County family law attorney Bradford L. Atkinson is pleased to announce that he is now offering mediation services in family law cases. Mr. Atkinson mediates cases involving child custody, divorce, child support, property division and other family law related matters.
Mr. Atkinson is now able to offer mediation services at reasonable rates with after-hours and weekend appointments available. Mr. Atkinson has been practicing family law for over 12 years and he has completed over 70 hours of mediation training in order to better serve attorneys and their clients.
"Mediation is a helpful tool for family law clients in need of a non-adversarial approach to solve their legal issues," said Texas divorce attorney Atkinson. "My goal is to help clients reach amicable decisions that are beneficial for them and their families"
The law firm of Bradford L. Atkinson & Associates, PLLC also recently expanded their office space. Mr. Atkinson can now offer mediation just steps away from the courthouse in the firm's new satellite office.
Mr. Atkinson added, "I am confident that I can accommodate any and all mediation requests, and I am looking forward to working with individuals and their attorneys in family law cases."
Mediation allows clients an opportunity to resolve legal disputes in the presence of a trained, credentialed mediator. This form of alternative dispute resolution helps people avoid litigation, and assist them in reaching decisions that are favorable to all involved parties.
About Bradford L. Atkinson
Mr. Atkinson grew up in Montgomery County around the practice of law, and four of his closest family members are attorneys. Being a lawyer is not just a job; it is a way of life and a family tradition. Mr. Atkinson prides himself on his ability to really listen to his clients about those issues that are most troubling. No problem is too small.
Mr. Atkinson primarily serves clients in these areas of practice:

Divorce
Child custody, support, visitation and relocation
Property division
Father's rights
Divorce modifications and enforcements
Spousal maintenance
Private adoptions
Mr. Atkinson also makes himself available to his clients for conversations about their cases. He makes himself accessible because he understands that his clients are often dealing with stressful events and need a guiding hand. Mr. Atkinson is driven to get positive results for his clients.
For more information, please visit the firm's website or call 936-230-5462.
Bradford L. Atkinson
322 Metcalf Street
Conroe, Texas 77301
936-230-5462