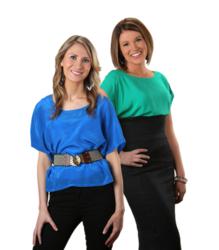 Boise, ID (PRWEB) May 22, 2013
Far from its origins as a day of remembrance for members of the armed forces, Memorial Day has become a significant fiscal stopgap to carry retailers through to the holiday shopping season. With a median household expenditure of around $700, Memorial Day can present many financial pitfalls for unprepared shoppers.
From budget-savvy barbeques to deep retail discounts, TheKrazyCouponLady.com offers a valuable blend of tools and tactics to help keep Memorial Day affordable:
Staycation. Though Memorial Day traditionally marks the start of the summer travel season, consider delaying travel plans a week or two to avoid big crowds and high prices. Spend the long weekend at home and host a barbeque, potluck style. Everyone who attends contributes and no one is stuck with a $700 average bill. If travel is on the docket, consult discount sites like Travelzoo.com or Dunhill Travel for deals on airfare, lodging and more.
Remembrance. Teach the kids the true meaning of Memorial Day. Start the day with a fun art project (homemade American flags are always a hit), and then let the kids show off their work at a free Memorial Day fun run or parade. Check http://www.vetfriends.com/Memorial_Day_Parade/ for events in your area.
Take it a step further: go online at http://www.anysoldier.com to connect with a member of the armed forces. Write a letter or donate food and other helpful items. A Memorial Day garage or bake sale is a great way to raise funds. Get the rest of the neighborhood on board for a holiday everyone can share and feel great about.
A watchful eye. Stay on the lookout for holiday promotions. Many of the ingredients for popular Memorial Day fare (like salads, fresh fruit and barbeque items) are offered at discounts. When you do find that perfect deal, price match with other stores to get the most for your money. Consider buying generic brands when possible—these products contain the same quality ingredients at a fraction of name-brand prices. Always use a coupon!
Endorse it. Don't overlook apps like Endorse. This terrific new platform for your Android or iPhone can be used in any store to net cash back percentages (as high as 100%) on the products you buy. Upload a photo of the receipt and receive cash back via PayPal or check.
Online rebates. Use Ebates for Memorial Day purchases online and get up to 25% cash back from 1,600 major retailers nationwide. All new members receive a $10.00 gift card of their choice just for joining.
Stay current. If you're struggling for ideas, turn to the TheKrazyCouponLady.com for more coupons, sales and tips on how celebrate and save this Memorial Day.
Heather Wheeler and Joanie Demer, founders of TheKrazyCouponLady.com and authors of Pick Another Checkout Lane, Honey! are money saving, bargain shopping and frugal living experts. With their knowledge and savvy, they've sold over 50,000 books, garnered 5 million viewers per month at http://www.thekrazycouponlady.com, over 920,000 Facebook fans and more than 35,000 Twitter Followers.