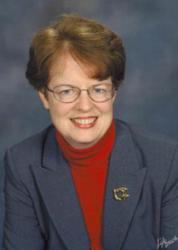 We are excited about our new location. It allows us to meet the needs of our clients in surroundings that are comfortable and professional
Wilmington, NC (PRWEB) May 22, 2013
The law firm of Hager & Associates Law Office, P.C. announces it has opened a new office to serve its family law clients in the greater Wilmington, NC area. The office, located at 3804 Peachtree Ave., Ste. 110 in Wilmington, is conveniently located near Independence Mall, on the ground floor and features ample conference and meeting space to serve clients.
The firm has also launched a new informative website at http://www.hagerlawoffice.com. The firm's attorneys, Virginia R. Hager and Elliot I Brady, welcome new clients in need of legal help with divorce, child custody, separation, alimony and other family law-related matters.
Well versed in key areas of family law, Virginia Hager began Hager & Associates Law Office nearly two decades ago and has 29 total years of legal experience. She is committed both personally and professionally to involvement in numerous organizations dealing with family mediation, collaborative divorce, and advocacy and support for victims of domestic violence.
"We are excited about our new location. It allows us to meet the needs of our clients in surroundings that are comfortable and professional," says Wilmington divorce attorney Virginia Hager.
About Hager & Associates Law Office, P.C.
Beyond the courtroom, the Hager & Associates Law Office offers skilled counsel and advice for successful negotiation, mediation and litigation of divorce and other family law disputes. We carefully combine experience and compassion to offer you the best possible representation.
The firm's Wilmington attorneys practice extensively in key areas of family law, including:

Divorce
Separation
Separation agreements
Alimony and child support
Child custody and visitation
Interstate custody disputes
Juvenile Court/Department of Social Services issues
Collaborative divorce
Family mediation
Domestic violence protective orders
At Hager & Associates Law Office, P.C., the firm's attorneys never forget that their clients are people facing delicate, life-changing challenges. Personal attention, responsiveness and sensitivity are their guiding principles as they assist clients in resolving difficult family law disputes.
For more information about the firm, please go to http://www.hagerlawoffice.com/ or call 910.726.3575.
Hager & Associates Law Office, P.C.
3804 Peachtree Ave., Ste. 110
Wilmington, NC 28403