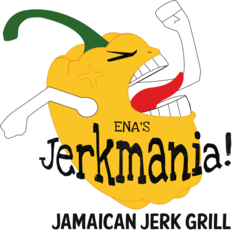 Springdale, Ohio (PRWEB) May 22, 2013
Leading Jerk fast causal restaurant, Ena's Jerkmania, will be serving at the 35th Annual Taste of Cincinnati this weekend at Booth 102 directly across from Fountain Square next to Mahogany's.
The local jerk favorite will be serving up fried plantains, BBQ jerk chicken rice bowls, and jerk chicken rice bowls. All for under $5!
The event takes place in downtown Cincinnati, on six blocks of Fifth Street, from Race Street to Broadway. Taste of Cincinnati is free to attend and parking is conveniently located in the Fountain Square Garage. There will be live entertainment featuring local and national recording stars on multiple stages throughout the event. For more information on the festival visit the Taste of Cincinnati website.
To accommodate large crowds at the festival, Ena's Jerkmania will be closed Memorial Day Weekend, Saturday, May 25 – Monday, May 27. They will reopen for business on Tuesday, May 28.
Cincinnati was ranked ahead of Key West, FL on Priceline.com's annual list of the top 50 Memorial Day destinations. Come visit and discover what all the hype is about!
About Ena's JerkMania:
Founded in September 2011, Ena's JerkMania located in Springdale, Ohio, is the brainchild of Ms. Ena's sons Marlon and Ashford Hayles. This family owned and operated restaurant utilizes the increasing popular fast casual dining model providing customers with speedy, authentic, Jamaican Jerk cuisine. Marlon and Ashford opened Ena's Jerkmania to make premium Jerk fare readily available to the mass market. As the Ena's brand continues to expand, Marlon and Ashford are achieving their vision of solidifying Jamaican Jerk food as a top choice among ethnic cuisines. The Ena's brand includes Ena's Caribbean Kitchen in Columbus, Ohio. For more information about the Ena's brand and Ena's Jerkmania visit http://www.thatsjerk.com.