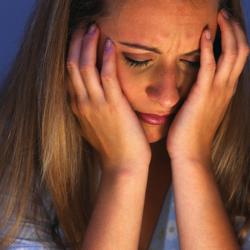 Pulling away from social groups might be a sign of depression or other problems.
Cary, NC (PRWEB) May 28, 2013
People often joke about feeling depressed when it's time to pay the bills. But for those dealing with major debts, debt collectors, and bills showing up in the mailbox every day, depression can be a serious medical occurrence.
Bankruptcy can be a solution to ward off the bills and bill collectors, but for some, the idea of turning to bankruptcy feels like failure. That failure leads to feeling down and those feelings continue to worsen over time. As time passes, the depression can worsen and lead to total avoidance of the problem which only makes the problems worse.
If you are or see a friend are pulling away from their social groups or from your group, that might be a sign of depression or other problems in their lives. Depressed people may demonstrate a lack of interest in social interactions such as dining out, family celebrations, company events, or other get togethers.
According to the Mayo Clinic, here are some other common signs of depression:

not sleeping or sleeping too much
not able concentrate or finding that previously easy tasks are now difficult
feeling hopeless and helpless
unable to control negative thoughts
loss of appetite or overeating
more irritable, short-tempered, or aggressive than usual
consuming more alcohol than normal or engaging in other reckless behavior
thoughts that life is not worth living (seek help immediately if this is the case)
Solutions
Don't be afraid to seek help. Avoid the blame game. What happened in the past is done. Now, it's time to focus on the education and a solution. If debt problems are causing you concern, maybe it would be a good time to contact a Raleigh / Cary bankruptcy attorney to start working on a solution to your financial problems.
Talk to your doctor if you feel any of the symptoms above, or if you aren't feeling like your regular self. You can also talk to other trusted members of your community, such as your local clergy, trained counselor or trusted family member. Depression is serious but is treatable. Learn about depression and seek help.
Many people think if they just wait it out they will begin to feel better. Others are ashamed to ask for help. But when dealing with debt and depression, it's likely you will need to find help to kick both to the curb and start fresh.
About The Law Office of Dennis Jay Sargent Jr, PLLC
The Law Office of Dennis Jay Sargent Jr, PLLC is a Cary / Raleigh based law practice primarily focusing on Chapter 7 & Chapter 13 bankruptcy. Their goal is to provide individuals and families the peace of mind when dealing with stressful and difficult decisions regarding their home and property. They strive to put the client first, helping to guide them down the legal process path. Caring and compassion is the cornerstone for which they base their practice on. Free initial consultations are available as well as evenings and some weekends when needed. Contact them at http://www.SargentLawNC.com or call 919-654-4545 for more information.
The Law Office of Dennis Jay Sargent Jr, PLLC is a debt relief agency, helping people in the Raleigh metro area file for Chapter 7 or Chapter 13 bankruptcy relief under the United States Bankruptcy Code. They are a proud member of the National Association of Consumer Bankruptcy Attorneys and the American Bankruptcy Institute.