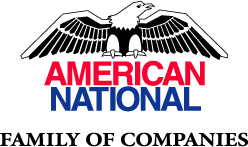 Springfield, MO (PRWEB) May 21, 2013
American National's thoughts and prayers are with the people of Oklahoma who are dealing with the tragic aftermath of Monday's tornadoes and severe thunderstorms.
The company already has claims teams on the ground (including more than 30 knowledgeable adjusters to help complete repair estimates) to assist policyholders whose property sustained damage. American National has also created a mobile response unit where clients can receive emergency supplies, assistance filing a claim and help requesting emergency payment for temporary living expenses. The company's mobile "command center" is currently stationed in the parking lot of American National agent Shelly Woolley's office, located at 1733 North Main Street in Newcastle. The location may be changed later in the week, so policyholders are encouraged to monitor anpac.com for the most up-to-date location information. American National will also have representatives stationed at Moore's official insurance center, the parking lot of the First Baptist Church of Moore. The church's address is 301 NE 27th Street.
Impacted policyholders who can't visit the mobile response unit have many other options for reporting their claims. For personalized service, policyholders can visit their local agent's office or call American National's 24-hour claims hotline at 1.800.333.2860. Those with access to a computer or smartphone can report claims online through the "Client Services Online" feature of anpac.com or through the Insured2Go app. Client Services Online also offers policyholders complete details about their current coverage.
Policyholders are urged to report claims immediately – no matter how minor the damage may appear. Eligibility for federal disaster assistance from FEMA, if available, can be affected by whether or not a claim has been submitted to an insurer.
American National strongly encourages those who have incurred property damage to take the necessary steps to prevent further damage only if it is safe to do so. Unless immediate action is needed to prevent further damage, it is requested that policyholders wait to complete repairs until an inspection of the property can be completed. If emergency repairs are made, the damage should be documented prior to the repair. All receipts related to repairs should be saved so they can be included in claim reports. For those who have sustained vehicle damage, appraisers will be available to assist with vehicle inspections.
Some cleanup efforts are already underway. American National wants to remind those involved with storm cleanup to exercise caution. Storm debris can create perils and hazards that may not be readily evident. Follow the directions of local authorities regarding accessibility to damaged areas. Visit anpac.com/cleanup for information about safe and effective cleanup strategies.
American National's website offers several storm resources that may be useful to policyholders dealing with the aftermath of this unprecedented tornado. Information specifically related to tornadoes can be found at anpac.com/stormrecovery.
Products and services may not be available in all states and eligibility requirements will apply. Personal and commercial products and services are made available through American National Multiple Line Exclusive Agents and may be underwritten in American National Property And Casualty Company (ANPAC®), Springfield, Missouri, or one of its subsidiaries: American National General Insurance Company; Pacific Property and Casualty Company (California); ANPAC Louisiana Insurance Company (Louisiana); American National Lloyds Insurance Company (Texas); and American National County Mutual Insurance Company (serviced by ANPAC). Life insurance products are issued through American National Insurance Company, Galveston, Texas.