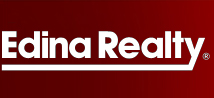 I've created a website that will help buyers keep an eye on the most up-to-date listings
Sunfish Lake, MN (PRWEB) May 22, 2013
With so many buyers in this real estate market it's easy to completely miss a dream home opportunity, but with the help of Edina Realty's Kris Lindahl, a foremost expert on Sunfish Lake real estate, buyers can be sure they won't miss anything. "I've created a website that will help buyers keep an eye on the most up-to-date listings," Lindahl said, and continued, "all the while keeping the search within a customized criteria."
The Minnesota Buyer Search website allows buyers to fill out a detailed form regarding what they're looking for in a home and receive a real-time email with a customized search criteria built by Lindahl. All submitted information is kept private. Also in the email will be a hyperlink to all of the available homes matching that criteria.
"This website helps avoid some common frustrations that hopeful homeowners face, like calling on homes that turn out to already be sold," Lindahl said. When the buyer expresses interest in a home on the list the Kris Lindahl team makes it a priority to get the buyer to the property before it is sold. "It's resources like this one that make buyers' lives a whole lot easier," Lindahl said.
By combining technological expertise, market knowledge, and an unrivaled dedication to customer service Lindahl has become a trusted voice in all-things real estate and earned the unofficial title of 'Internet Marketing Specialist' from his peers. While it's not an official title, "it's a testament to my dedication to my clients," Lindahl said, and continued, "I only give them the best available resources to use, nothing less."
Call Kris now for more information at (763) 280-8498 and visit the Minnesota Buyer Search website now to get started.