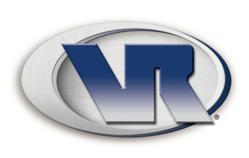 Waukesha, WI (PRWEB) May 23, 2013
Creative Deal Structures, particularly Earn-Outs, are the new way to go when buying and selling a business – this is crucial to closing a deal in today's market.
VR Lakes Business Group, Inc. has extensive experience regarding business sales and transactions with earn-out structures and would like to share information to help business Sellers and Buyers as this is a very hot trend in today's market.
There are rules of thumb to help get a rough gauge on business valuations, but most businesses sell between 3 and 6 times the EBITDA. To get to the premium price range multiple, the business would normally have to have an extremely strong and consistent earnings record and have minimal inherent risk factors. Generally, to get to the highest value, there needs to be some type of earn-out structure in an offer in order to protect the buyer. Protection is needed to insure that the factors that create the premium value survive the inevitable turmoil created by the transition.
Understand Seller's concerns about an earn-out for a higher level of price is important, but an earn-out is almost always required to get a maximum price at a premium level in today's market. If the buyer is required to take more risk by guaranteeing a higher portion of the price, that price will inevitably go down.
There are the reasons why an earn-out is the best structure to use:
A sizeable portion of the value of the business is the expertise, know-how, customer relationships and vision for growth that lies with the Seller. It is critical that he have sufficient "skin in the game" to assure he remains with the business and has a substantial stake in its success.
If the purchase price is at the premium level of the price scale, the buyer is placing value on the business' potential future earnings power rather than only on its historical performance. A premium on potential earnings is rare and when it happens it is almost always in the form of an earn-out.
The Buyer has minimal familiarity with the business and he is relying extensively on Seller's representations as to market size, state of technology, competition, growth, and potential risks. The acceptance of an earn-out provides marginal assurance that these representations are accurate.
If the transaction is a stock sale, the buyer gets no benefit from step on in value and assumes liabilities that may not yet have been identified. Cash flows required for the stock purchase require a premium performance; he cannot rely on tax savings from amortization and depreciation to fund the buy-out.
Business Brokers believe that many times the best way to get the maximum price is for the Seller to accept some form of earn-out. There is a danger that balking at an earn-out will cause the Buyer to question the representations. Put simply, if the Seller, with his additional knowledge and experience, isn't willing to accept the risk of attaining future performance, then why should the buyer accept it.
VR Lakes Business Group, Inc. Is a Business Brokerage firm focusing on business sales in Wisconsin and the Midwest. For more information on Earn-Out Structures or buying and selling a business, please contact Larry Heck at larryh(at)vrbizlakes(dot)com or 262.347.2083.