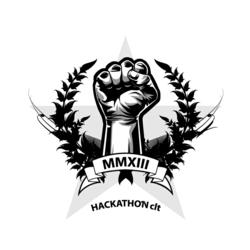 Charlotte, N.C. (PRWEB) May 21, 2013
Tech developers, designers, coders and analysts gathered at Packard Place in Charlotte for the final presentations of the city's first-ever Hackathon presented by founding sponsors Harris Teeter, Tresata and ettain group.
The Hackathon challenged hackers to use Big Data for a retail optimization application. Harris Teeter & Tresata, which is currently expanding its e-Business platform, provided relevant data to support the challenge and asked contestants to analyze, visualize and present a compelling strategy to address the problem posed.
In total, six teams tackled the exciting and cutting-edge e-Business challenge and showcased their Big Data skills in front of a room full of their peers, but it was Check Aisle 33 who earned the pride of first place and took the top prize – an iPad for each team member.
Members of Check Aisle 33 include Tuhin Dutt, entrepreneur and founder of Analyzt Consulting; Ash Narash, independent enterprise data management consultant; and Rethesh George, information technology consultant.
"The Hackathon was the first of its kind in Charlotte that successfully attracted many diverse entrepreneurial minds to come together and innovate," said Narash. "The three of us did not know each other before the event but the excitement and energy brought us together to combine our complementary skill sets and innovate."
"The passion shown by the sponsors was instrumental throughout the event," added Narash. "The Hackathon really quantified the talent, passion and potential that Charlotte as a city has in playing a leadership role in becoming the hub of Big Data and Analytics."
Team Dubmen came in second place, winning iPad minis. Its members include Patrick Graham, Will Owens and Zachary Shufford. Team Script Kiddies – Adam Ferguson, Tim Roberson and Mike Alt – took third place winning Harman Kardon noise cancelling headphones.
"Harris Teeter was thoroughly impressed with the level of talent showcased during the final presentations of the Hackathon. It was interesting to see how the teams utilized Big Data to come up with solutions for retail optimization," said Danna Jones communication specialist for Harris Teeter. "As the company grows its e-Business team, it will be imperative to remain on the cutting edge, and we believe this Hackathon was the perfect introduction of our Company to Charlotte's technology community."
According to the panel of expert judges – Abhishek Mehta, Founder of Tresata; Jim Clendenen, Chief Information Officer for Harris Teeter and Jim Van Fleet, President Its BSpoke – while all teams displayed ingenuity and scalability in their ideas and had interesting and thoughtful approaches to the Big Data challenge, the top two teams were exceptional in translating their analysis into ways Harris Teeter could increase value to its customers.
Please click here for complete details.
About Tresata
Tresata is a big data startup pioneering the first big data analytics applications that run completely on Apache Hadoop. Tresata's application solutions are purpose built for industry verticals and allow enterprises to use all their data to get, grow and keep their customers.
Tresata is widely recognized as the leader in the rapidly emerging Big Data sector offering solutions that help monetize big data by solving massive industry problems.
About ettain group, Inc.
ettain group, Inc. is a staffing and consulting company that delivers top talent and solutions to accelerate their customers' success.
From discovery to execution, ettain group partners with their clients to understand their unique goals, so ettain group can design, develop and deliver critical technology and business solutions that work for the client.
Headquartered in Charlotte, North Carolina, and with offices in Atlanta, Dallas, Jacksonville, Nashville, Raleigh, Washington D.C. and Winston-Salem, ettain group has experienced consultants working across North America. Their team of more than 150 full-time employees and over 700 consultants delivers innovative and effective technology and business solutions to a variety of industries including healthcare, financial services, retail and emerging industries. For more information about ettain group, visit http://www.ettaingroup.com.
About Harris Teeter
Harris Teeter Inc., with headquarters in Matthews, N.C., is a wholly-owned subsidiary of Harris Teeter Supermarkets, Inc. (NYSE: HTSI). Harris Teeter is the 24th largest supermarket in the U.S. with 2012 sales of $4.54 billion. The regional grocery chain employs approximately 25,000 associates and operates stores in North Carolina, South Carolina, Virginia, Georgia, Tennessee, Maryland, Delaware, Florida and the District of Columbia.