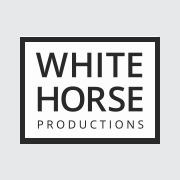 Portland, OR (PRWEB) May 24, 2013
White Horse's website and mobile work was recently recognized by the Davey Awards, Horizon Interactive Awards, and The Communicator Awards for its overall marketing effectiveness, graphic design, and usability.
The Oregon Wine Board website was awarded a Silver Award of Distinction in the Communicator Awards, while the Schlage mobile consumer site received a Silver award in from the Horizon Interactive program in responsive/mobile design and a Silver Award in mobile marketing/Consumer Goods from the Daveys. The Schlage mobile site also previously won the Best Consumer Goods Mobile Site in the international MobileWebAwards competition.
The Company was also recognized by the Portland Business Journal's as a top Women Owned Business.
"White Horse is very proud of our achievements for our clients; they recognize the expertise and experience we bring to every engagement," says Jennifer Modarelli, White Horse principal. "We believe that our holistic focus on the user experience from digital strategy to graphic design to engineering results in sites, on the web, cell phone, and tablet, that produce top results for our clients."
About White Horse
The White Horse Productions story spans 30+ years. We are Oregon's longest-standing digital agency and a private, woman-owned, WBENC-certified small business. We have provided user-focused digital design and development since 1994; our user experience practice is the cornerstone of our agency. Digital since digital began, we create for the next generation of users and devices with expertise that includes digital strategy, user experience, visual design, mobile and tablet, search and social, audio/video recording, engineering, and enterprise and open-source content management systems. We thrive on problem-solving, visioning, and understanding current culture, human behavior, and all things geeky. At White Horse experience matters. For more information, visit us at http://www.whitehorse.com.