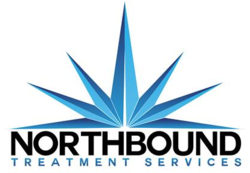 (PRWEB) May 21, 2013
Northbound Treatment Services, the Southern California based rehab treatment center specialists, is partnering with BIS KIDS to provide a unique children's program for Northbound families and the greater Orange County community. BIS KIDS (Believe in Success Kids) offers a monthly weekend children's program that empowers children with skills and knowledge about prevention and intervention of drug use. Utilizing art projects, music, play activities, movement, role-playing, storytelling, and other fun activities the BIS KIDS program educates children about addiction in an age-appropriate format.
Northbound has recently partnered with BIS KIDS to enable weekly programs to exist throughout Orange County and the greater Los Angeles counties. As an integral part of the partnership, Victoria Morgan, Founder and CEO of BIS KIDS, will be joining the family program at Northbound as a regular lecturer to help educate families about BIS KIDS and the effect of addiction on children. Northbound supports the mission of BIS KIDS to encourage children to create a path to good health and well-being. In the words of Victoria Morgan, "we believe we can make a difference in a child's life".
The BIS Foundation is a 501 3 (c) corporation dedicated to the education, awareness, growth and development of prevention/intervention programs for alcohol and drug addiction. The BIS Foundation sponsors "BIS KIDS" and "BIS TEENS" to encourage children and young adults to "create a path to good health and well-being". BIS KIDS is an interactive 2 day workshop for children 7-12 years of age. Skilled counselors lead all the group sessions and qualified assistants help with the daily activities to provide a positive experience for children to learn about addiction and important life skills to overcome adversity. During the workshop, children learn to explore and express their feelings in a safe and supportive environment and a variety of problem solving, coping, and self-care strategies. For more information about BIS KIDS go to http://www.biskids.org/.
About Northbound Treatment Services
Northbound Treatment Services is an Orange County, California based rehab treatment center open twenty-four hours a day, seven days a week. Northbound Treatment Services operates a fully licensed drug and alcohol detoxification center, specializing in medical detoxification, and in aiding clients through the various stages of the rehabilitation process. Inpatient and outpatient services are offered to patients to best ensure a full recovery with continued success. They have certifications with The National Association of Addiction Treatment Providers (NAATP), the California Department of Alcohol and Drug Programs, the National Alliance on Mental Illness (NAMI), Court and Probation Approved, and they are a BBB Accredited Business. For more information, visit http://www.livingsober.com/ or follow them on Facebook or Twitter.