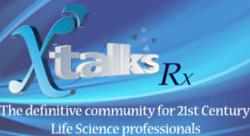 Toronto, Canada (PRWEB) May 22, 2013
The ability to sequence genomes has far outstripped approaches for deciphering the information they encode. There are now a suite of applications based on ribosome profiling (deep sequencing of ribosome protected fragments) that dramatically expand our ability to follow translation in vivo.
Keynote speakers include Dr. Jonathan Weissman, an Investigator with the University of California-San Francisco and the Howard Hughes Medical Institute, who will present recent applications of their ribosome profiling approach.
Dr. Nicholas Ingolia, Principal Investigator at Carnegie Institution for Science, will provide his insight on the global profiling of translational control in embryonic stem cell differentiation and mTOR inhibition.
Dr. Scott Kuersten, Staff Scientist at Epicentre, an Illumina Company, will discuss ribosome footprinting using size exclusion chromatography.
A Q&A session with the audience will follow the main presentation.
For more information about this event or to register, visit:
http://www.xtalks.com/protein-synthesis-monitoring-ribosome-profiling.ashx
Xtalks, powered by Honeycomb Worldwide Inc., is a leading provider of educational webinars to the global Life Sciences community. Every year thousands of industry practitioners turn to Xtalks for access to quality content. Xtalks helps Life Science professionals stay current with industry developments, trends and regulations. Xtalks webinars also provide perspectives on key issues from top industry thought leaders and service providers.
To learn more about Xtalks visit http://xtalks.com/ContactUs.ashx
Contact:
Karen Lim (416) 977-6555 ext 227
clientservices(at)xtalks(dot)com