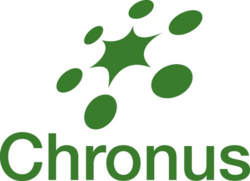 BELLEVUE, WA (PRWEB) May 23, 2013
Chronus Corporation, a mentoring and talent development software provider, will host a free webinar, "How to Design an Effective Employee Mentoring Program," on Wednesday, May 29, at 10:00 a.m. PDT.
This webinar is for enterprise-scale organizations interested in starting an employee mentoring program.
From knowledge retention to career development, mentoring is an effective strategy for a variety of talent development objectives within enterprises. Organizations interested in discovering the right mentoring approach can join Steve O'Brian, the VP of Marketing and Client Services at Chronus, as he provides an outline for best practices and guidance on designing a mentoring program. The presentation includes a variety of examples of successful enterprise mentoring programs with results metrics on meeting mentoring program goals.
Additional topics addressed in the webinar include:

The mentoring design process
Key factors to consider when creating a mentoring program
Elements of good program design
Tips for a successful program launch
Persons interested in attending can register at http://www.chronus.com/webinars.
About the Presenter: Steve O'Brian oversees Client Services at Chronus and has personally helped dozens of enterprises design and implement successful mentoring programs.
About Chronus Corporation
Chronus is a talent development software company that helps organizations expand knowledge and potential through leveraging the power of mentoring and other social learning strategies. With a deep expertise in online community platforms, Web application development and cloud computing, Chronus is today's leader in creating world-class interactive online mentoring and social learning environments. Every day, Chronus software solutions are helping organizations including Fortune 500 corporations, academic institutions, non-profit organizations and professional associations realize the potential of employees, members, and other stakeholders. Discover more about Chronus at http://www.chronus.com.