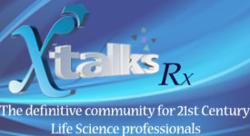 Conducting clinical trials is not just treating patients—it is a controlled experiment with regulations to be followed
Toronto, Canada (PRWEB) May 23, 2013
During the conduct of research involving human subjects, it is critical to adhere to principles of good clinical practice (GCP) and human subject protection (HSP).
Esteemed speaker Dr. Jeremy Lim, Fellow, Clinical Development at Novartis Pharmaceuticals, will help the audience:

Understand the International Conference on Harmonization (ICH) Guideline for Good Clinical Practice (GCP) and additional regulations for the conduction of clinical trials
Apply GCP standards and implement them at your clinical trial site(s)
Understand informed consent and ethics
Understand safety reporting and monitoring
Identify individual roles and responsibilities of personnel involved in clinical trials
Understand essential documents for clinical trial conduct
Understand how to set up a clinical study that complies with GCP and ensure that data is collected efficiently with high quality
Prepare for a GCP audit
A live Q&A with the audience will follow the main presentation. For more information, or to register for this event please go to http://xtalks.com/good-clinical-practice.ashx
Xtalks, powered by Honeycomb Worldwide Inc., is a leading provider of educational webinars to the global Life Sciences community. Every year thousands of industry practitioners turn to Xtalks for access to quality content. Xtalks helps Life Science professionals stay current with industry developments, trends and regulations. Xtalks webinars also provide perspectives on key issues from top industry thought leaders and service providers.
To learn more about Xtalks visit http://xtalks.com/ContactUs.ashx
Contact:
Zayeeta Dasgupta, M.Sc in Life Science and Business Management
1- (416) 977-6555 ext. 260