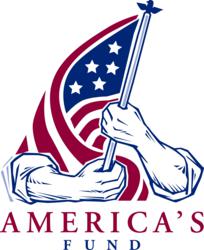 WASHINGTON, DC (PRWEB) May 22, 2013
Proving that truly unselfish acts really do exist, America's Fund announces a $1 million donation matching campaign to run over the next year—made possible by the incredible generosity of a family who prefers to remain anonymous. America's Fund, a charitable program operated by the Semper Fi Fund, has initiated a $1 million donation matching campaign, in effect now through March 2014. Donations up to $1 million pledged to America's Fund will be matched by this family, helping America's Fund further their mission to provide financial assistance to injured U.S veterans, active duty service members, and their families.
America's Fund is dedicated to alleviating the stress placed on our wounded veterans from all branches of service as they return home from duty. Currently, the Fund focuses on the distribution of support grants to families in need, which allow them to remain by the bedside of their injured soldiers through recovery. These grants cover the expenses which may prevent loved ones from visiting their family members at military hospitals including travel costs, lodging, and even missed wages.
"We are so grateful to receive this family's incredible gift," said Karen Guenther, America's Fund Founder and CEO. "Their generosity will touch the lives of so many other families in their time of need, providing invaluable support on their road to recovery."
The opportunity provided by this family, in memory of their brother as well as all who serve, gives America's Fund the capital needed to expand their programming to assist more service members. All donations received through AmericasFund.org or as checks sent by mail to support wounded veterans will be automatically matched through March 2014.
About America's Fund
America's Fund is a program created to direct urgently needed resources and financial support to injured and critically ill members of all branches of the U.S. Armed Forces and their families. This is a program of the Injured Marine Semper Fi Fund, an established 501(c)(3) nonprofit with an A+ rating from the American Institute of Philanthropy and a 4-star rating from Charity Navigator. Since the organization was founded in 2012, America's Fund's number one priority has been to provide family support grants, enabling families to spend time at loved ones' hospital bedsides, free from the financial pressures of travel, temporary lodging and lost wages.
For more information visit http://www.americasfund.org.