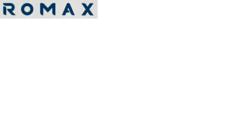 Robin Sumner "by focusing on delivering added business value, and ensuring a superior ROI our work with Cranfield University has resulted in clear and measurable business benefits, and additional instructions for Romax"
London (PRWEB UK) 24 May 2013
Cranfield University School of Management, originally instructed Romax Marketing to the find cost saving solutions to its standard direct mail marketing pack. After detailed review of the requirement and the mailing pack, Romax, through its deep knowledge of not only direct mail secured significant savings in mailing costs, but also in the design and format of the issues, allowed its client Cranfield University School of Management to generate significant savings by utilizing a licensed alternative to Royal Mail.
The final deliverable was a mailing pack that had become a fully personalised pack in recyclable polythene with the letter, data sheet and donation device all printed as one sheet. The improved pack showed off the high quality printed Alumni Magazine, printed by Romax, before it arrived to the recipient, increasing brand awareness as well as increasing direct response effectiveness, reducing production time and securing significant cost savings to per issue cost of production.
Romax Marketing took a methodical approach to adding business value by personalizing the mailing pack, seeking a cheaper and preferred supplier for postal distribution, and especially driving responsiveness of the donation requests for Cranfield University.
Robin Sumner, Managing Director of Romax, says, "We are delighted with the results on the Cranfield University School of Management campaign, and it is very pleasing that off the back of our initial engagement Romax have been commissioned for additional work on print and mailing, and alumni fund raising campaigns", Robin continues to add "by focusing on delivering added business value, and ensuring a superior ROI our work with Cranfield University has resulted in clear and measurable business benefits, and additional instructions for Romax".
Established in 1997, Romax operate out of their own 15,000 square foot warehouse and distribution centre, and have an excellent track record of servicing leading organisations such as the BBC, NHS, and The Economist, amongst many others, including thousands of SME's delivering superior ROI on the way. Specializing in cross media applications, Romax provide intelligent media solutions across a number of channels including social media, web, mobile and print whilst also providing comprehensive data enhancement and creative design across all key vertical sectors, including not for profit organizations such as Demelza, Prostate Cancer UK, & Ambitious about Autism, to name but a few.
To find out more about Romax's deep portfolio of direct mail fulfilment services visit the website at http://www.romax.co.uk.
Notes to Editors
About Romax
Launched in 1997, and operating from a 15,000 square foot warehouse in London near the O2, Romax have a track record of servicing leading organisations such as the BBC, NHS, and The Economist amongst many others including thousands of SME's. Romax are one of the UK's leading direct mail, direct marketing, print, design, and mail fulfilment specialists with a core focus on clear customer quality. Romax are one of the few direct mail agencies to hold ISO 9001 for quality, ISO 27001 for data security and ISO 14001 for environmental standards and are partners in quality with Royal Mail, members of the British Printing Industries Federation and have been recognised with the Investors in People Bronze award.