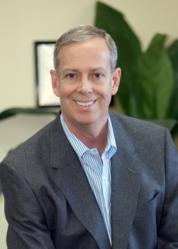 Atlanta, GA (PRWEB) May 21, 2013
Patients of Dr. Michael Shenk and Dr. Judd Shenk of Shenk Dental Care who have lost teeth due to gum disease and would like permanent tooth replacements now have alternatives to traditional surgery for gum disease treatment with laser gum surgery. Gum disease must be treated prior to dental implants, which have the highest success rate out of all tooth replacement options.
The Laser Assisted New Attachment Procedure (LANAP) is a relatively new procedure cleared by the Food and Drug Administration (FDA) that greatly improves patients' overall gum health. It has shown to be effective in treating gum disease and also regenerating bone growth. Both of these benefits are huge advantages in cases where dental implants are needed. Before an implant can be placed, there needs to be sufficient bone available to attach the implant to. Additionally, an implant cannot be placed in diseased gums, as it would not take proper hold and the positioning of any dental implants would only push any bacteria or other disease further down the gum tissue and closer to the bone.
Gum disease has historically been treated by traditional surgical methods. These methods are quite effective overall, but have a much higher rate of pain and side effects as well as a much longer recovery time. Additionally, scalpel gum surgery removes a greater amount of gum tissue, including healthy tissue, than laser gum surgery. The latter is able to identify and target only diseased tissue and leave any and all healthy gum tissue completely intact. This reduces the need for further reconstructive procedures down the road as well as speeds up the process of receiving dental implants.
Patients can learn more about laser gum surgery for gum disease treatment and the qualifications for dental implants at http://www.drshenk.com.
About The Doctor
Shenk Dental Care is a general practice offering personalized dental care for Atlanta, GA gum disease patients since 1979. Dr. Michael Shenk and his son, Dr. Judd Shenk are both members of the Academy of General Dentistry, the American Dental Association, the Georgia Dental Association and the Northwestern District Dental Association. They pride themselves in being a high-tech office, and are continually expanding their dental education. Offering laser gum surgery at the practice since 2004, Dr. Michael Shenk and Dr. Judd Shenk are part of one percent of dental professionals providing the most recent FDA cleared laser procedure for gum disease treatment. To learn more about Shenk Dental Care and their dental services visit their website at http://www.drshenk.com and call (678) 951-8109.