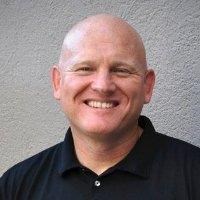 Tucson, AZ (PRWEB) May 23, 2013
BizAnytime, a new digital technology company with a pioneering all-in-one suite of cloud collaboration tools, recently announced that Chief Revenue Officer (CRO) Ryan Kelly will be joining their team. As CRO at BizAnytime, Kelly will be responsible for all revenue-generating activities such as marketing, sales, and business development. His experience with software-as-a-service (SaaS) sales and marketing includes Chief Operating Officer and executive team member at Appointment-Plus, a leading cloud-scheduling provider. He helped guide the company from a fledgling startup to a leader in the online scheduling software industry, serving clients ranging from small businesses to the Fortune 100.
Mr. Kelly brings more than 20 years of experience in software startups and small business success to BizAnytime. After receiving his B.A. from the University of Arizona and his J.D. from the Sandra Day O'Connor College of Law at Arizona State University, he was managing partner of law firm Baumann, Kelly, Paytas & Bernstein, where he practiced transportation law for more than a decade. He left the law practice for a career in sales and marketing and has worked exclusively with SaaS startups since that time.
His ultimate goal at BizAnytime is to build revenue by driving subscription sales and helping customers realize the tremendous value that the system can deliver to virtually any business. In a SaaS segment focused on the enterprise, BizAnytime is made for small and medium sized businesses. BizAnytime's all-in-one suite of cloud collaboration tools can potentially increase a business' productivity by as much as 30%. Its simplicity allows users to collaborate within minutes, without the need for technical or IT help. With a customizable dashboard and unlimited workspaces for organizing tasks, teams, projects, and entire business structures, many users are already hailing this suite of tools as an invaluable asset. Visit http://www.bizanytime.com to learn more.
About BizAnytime:
BizAnytime is a low-cost and easy-to-use cloud business collaboration application which bundles together a host of online business intelligence and communication tools. The suite of tools offers simplified project management, effective collaboration with teams or clients on projects, centralized communications, and a completely secure cloud platform.