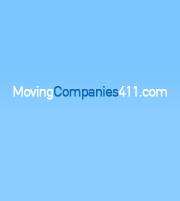 Their professional workers who have many years of experience definitely know the proper way to care for and handle a customer's items.
(PRWEB) May 25, 2013
With so many moving companies in the market today, one might be torn when faced with making a decision of which company to hire. That is where Movers411 comes in. They have updated their website to include a new section which outlines important factors and tips in finding and securing the right moving company. The main aim of choosing a moving company to help with relocation is to ensure your furniture and items are safe. It is therefore imperative to sit down and consider some factors to ensure there are no regrets in the long run. A movers company with years of experience will automatically have the know how to handle things as they come about. The reputation of the company is also another important factor to not overlook. The last thing that should be considered is the price; although it is advisable never to compromise the services received with price.
Apart from helping people move and offering advice on locating and hiring the best moving company, http://www.Movers411.com also rents trucks, offer international moving services and many more. Simply enter all imperative details about the move and include contact information. They are very fast to respond and a response will be received in less than 48 hours. Movers411 is licensed, insured and one of the most trusted moving companies.
Of course, the price for a move will differ depending on differing factors. These factors include distance, amount of items, if there are any specialty items, etc. This is where the new service offered by Movers411 can assist – by offering guidelines as to how to choose the best mover for the customer's needs. All of this information is included in their website, along with contact information which is well displayed on its pages. This will enable customers to reach them online, via phone, email address or even physical address.
The company is so efficient due to the many professionals working for them. Local research shows that Movers 411 focuses on the comfort and trust of their customers and this is a thing that has made so many people fully rely on them.
About: They are specialists when it comes to moving and are also associated with international moving, student moving, relocation, electronics moving, retail store moving, residential moving and business moving, just to name a few.