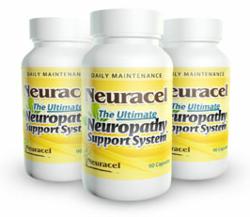 Boise, Idaho (PRWEB) May 22, 2013
Peripheral Neuropathy is a disease that not only greatly damages the nervous system of diabetic patients, but also forces them to become extra careful about sensitive feet. The iDiva Magazine posted an article yesterday stating the importance of picking out the perfect footwear for diabetic patients. It also quoted Dr. Pradeep Gadge, a renowned Indian doctor, who said, "All diabetics must invest in protective footwear and take care of their feet."
Experts at Neuracel state, without the extra effort and investment in such shoes, stockings, or even socks, patients might eventually lose their ability to walk on their own. In extreme cases, amputations might also become necessary to save the lives of diabetic patients.
Peripheral Neuropathy and its Contribution to Foot Pain
Peripheral Neuropathy affects those diabetic patients who have been carrying this disease for a long period of time. However, it can be avoided by taking proper care. This care does not just stop at footwear. Patients who have been at a risk of developing neuropathy should invest in medication so that their nervous system has a chance to revive instead of bearing the sickness and getting further damaged. Such medication can be found at pharmacies and can be bought with proper prescription from a professional doctor. Those who just rely on buying footwear may never have the chance to completely kill the pain and will only push themselves into further problems and injuries.
Neuracel – How it can Heal the Foot Pain
Neuracel has been one of the latest developments in the field of neuropathy medication. Where other medications usually just promise to help relieve pain, Neuracel also works towards reversing neuropathy and shaping the nervous system back to good health. It effectively gets rid of symptoms such as burning, tingling and numbness, and allows neuropathy patients to live fulfilling lives once again. For the ultimate ease of patients, Neuracel has been designed into different packages. Those who would like to try a smaller package before the actual purchase can opt for the 2 week trial bottle. A one-month money back guarantee has also been incorporated into the deals at https://neuracel.com/specialoffer.php so that those who buy have nothing to lose, but a lot to gain. Visit https://www.neuracel.com/ for more detailed information about Neuracel.