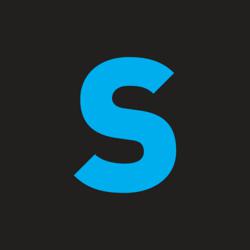 SLYCE, the Point of Interest Purchasing platform is designed to allow smartphone users to discover and buy any product, at any time from anywhere
Calgary, AB (PRWEB) May 23, 2013
The Slyce platform - being developed to operate seamlessly across all devices and harness the fullest potential of mobile technology - will allow users to identify any object at the exact point they see it. This is achieved primarily via advanced visual recognition but the platform also will utilize video and audio recognition, QR and bar code scanning and NFC.
Once recognized, users will then be able to instantly purchase their discoveries and either have them shipped or, alternatively, be directed to the nearest retail location.
Monetizing influence
Product discoveries will be able to be shared across multiple social platforms including the Slyce content sharing site. This in-turn will enable people to instantly purchase others' discoveries on which they will be paid commissions. Using the system, social influencers of any level will be able to truly monetize the effect their recommendations have on others' purchasing decisions.
Slyce Founder and CEO, Cameron Chell said of the news, "The complexity of the platform to engage the entire e-commerce ecosystem and change the transaction from the Point of Sale to the Point of Interest is a huge disruption. We required a large seed round to credibly jump start the project from the technical and customer development perspectives. We are thrilled by the response from investors and the support it shows for the endeavour and work done to date."
Platform launch
The Slyce alpha platform gained significant industry interest after its February launch at the Mobile World Congress in Barcelona. The release of the first private beta platform for Android is scheduled to take place in the coming weeks and this will be followed closely by Version 1 of the much anticipated Slyce Social Commerce Platform.
Brands and beta testers are currently signing up at http://www.Slyce.it
About Slyce
Slyce harnesses the full potential of mobile commerce through its advanced identification platform. For consumers it eliminates the barriers to purchase by allowing users to act on their desires, at the moment they occur. The Slyce platform will seamlessly operate on all smart devices and will allow consumers and brands to develop stronger relationships through a unique and mutually beneficial reward structure.