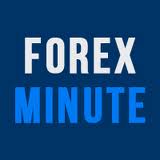 The Forex Blog section at ForexMinute.com provides traders with the enormous range of information covering almost every important aspect of an effective and profitable forex trading
London, UK (PRWEB) May 23, 2013
Renowned for providing traders with the best and the most efficient forex trading resources, ForexMinute recently enhanced traders' knowledge about the popular technicalforex trading indicator Stochastics.
In one of its recently released articles, ForexMinute thoroughly discussed the important aspects of Stochastics in financial trading. "Stochastics displays a non-deterministic of the forex market and is used to gauge the association between the closing price and price range of an issue over a defined time", a spokesperson from ForexMinute.com explains, "which features the stochastic oscillators for determining price action; formula used to denote major chart signals; the methods to read charts with Stochastics; amongst others."
Visitors and traders can produce a thorough detail about the essence of Stochastic in forex trade by reading this latest article by ForexMinute at http://goo.gl/Q1Fqf. "Stochastics is a favorite technical indicator used by many especially due to its accuracy and easy insistence. Both newbies and experienced traders may read unique forex articles at Forexminute to make good entry and exit decisions on their stock holdings," an excerpt from the article suggests.
The Forex Blog section at ForexMinute.com provides traders with the enormous range of information covering almost every important aspect of an effective and profitable forex trading. The forex news portal sincerely aims at providing novice and intermediate traders with the most essential financial tools and resources, to assist them in making a lucrative venture with their investments.
About ForexMinute:
ForexMinute is the world's leading forex news website, providing investors all the required tools to become a top class forex trader. The ForexMinute.com team offers global investors an array of resources, including financial news by the minute, fundamental analysis, technical analysis, forex tools and much more. The aim of ForexMinute is to provide investors the leading forex education tools, so they can visit their leading forex portal whenever it suits them.
For more information, visit http://www.forexminute.com or call +1 800 758 5780
You can have the ForexMinute newsletter delivered to you each trading day. Simply sign up today. You will be kept up to date on the latest market action. It's free and simple -http://www.forexminute.com/newsletter.