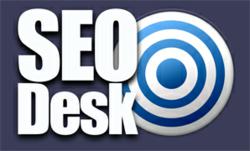 (PRWEB UK) 26 May 2013
Urbanity are proud to introduce themselves and their website to the world as they enter the online beauty storage and tanning market. The company has been building up to their online launch for a considerable period of time and are now providing beauty case and trolley products to customers across the UK. As a special opening offer, there is free postage on all UK orders that are over £99.
Urbanity has developed out of a desire to find stylish and reliable beauty cases and trolleys. The full product range will be of immediate benefit to mobile or freelance beauticians but the full range of products will provide benefits to any girl who needs to look good on the go. With the importance of makeup in feeling and looking good and the price of so many makeup products, it is essential that beauticians and all modern women can ensure that their makeup products are properly looked after.
Urbanity believes that their products have the reliability and durability that will ensure that all of the makeup products remain in great condition and ready to use. Of course, just because a product is functional doesn't mean that it has to be dowdy or boring though and the Urbanity beauty trolley cases range look fabulous. No matter what style a girl likes to display, there will be a chance to perfectly accessorize with their trolley and cases.
The Urbanity outlook is to ensure that looking great is easier than ever and no matter what a girl needs access to make sure that she or a client looks great in a hurry can be easily accessible. In an attempt to corner the whole beauty market, Urbanity also provide a wide range of spray tan tent and booth products. Whether these are for personal use or to be used as part of an overall beautician's service, there has never been a simple or more effective way to get everything that is needed to look great for a night out.
About Urbanity:
The new beauty storage firm based in Sheffield is proud to be serving the whole of the United Kingdom. Although aimed primarily at beauticians, the full range of Urbanity beauty cases and trolleys can be enjoyed by girls and women everywhere. The mixture of fashion and functionality should ensure that everyone looks great, no matter the time or place.