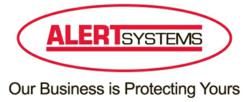 Mr Williams believes that police transparency on crime levels was badly hit by the Leverson Enquiry
(PRWEB UK) 22 May 2013
The head of the police federation, Steve Williams, is expected to announce that crime figures may not be what they seem at his speech later this week at the federation's annual conference in Bournemouth – reports The Telegraph.
This is in light of official figures from the Office for National Statistics, which stated last month that crime was at record lows despite cuts to police budgets and staffing levels.
Mr Williams believes that police transparency on crime levels was badly hit by the Leverson Enquiry and that the true level of crime is not being reported or recorded with closed police stations and less police making it difficult for citizens to report crime.
He also claims that crime is being downgraded in seriousness and that numbers are being hidden.
As suppliers of many security systems, AlertSystems understands how important it is to protect against crime.
A spokesperson from AlertSystems said:
"It is understandable that people are wary of crime figures with recent cuts to the police force. With claims that crime figures are being distorted and that many crimes are going unreported, businesses should remain on their guard against crime and ensure they have taken appropriate measures to protect their premises and assets. Installing business alarms and a CCTV security system can help protect your premises and record much needed evidence to enable prosecution."
AlertSystems manage and maintain over 5000 security installations throughout the UK and are specialists in providing business security solutions. Offering professional service and a complete range of security services such as monitored alarm systems, Automatic Number Plate Recognition and Avigilon CCTV security systems. AlertSystems offers effective and reliable solutions to security problems.