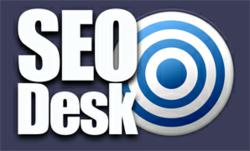 (PRWEB UK) 27 May 2013
CamYoga, one of the premier yoga teacher training providers in the UK, are delighted to announce they have agreed a business tie in with SEODesk. This new relationship is aimed at ensuring the CamYoga online presence is fully optimised for ease of use and to ensure that the site ranks highly for relevant search engine tests.
CamYoga has been expanding its business over the past year, providing a greater number of residential and weekend training courses. The training centre, an hour's train journey from London, provides the perfect way to escape the madness of the city without having to travel for too long or on uncertain roads. The prime location where CamYoga provides yoga teacher training courses is ideal for London commuters and aspiring yoga teachers across the country.
This is where the assistance of SEODesk will be crucial in expanding awareness of the services provided by CamYoga. SEODesk have a large number of clients across a broad range of industries in the UK, a large proportion of which are currently found on the first page of relevant Google searches. This partnership aims to place CamYoga as the number one provider of courses for anyone looking to teach yoga.
From intensive residential courses that can see students pass their course in 200 hours to weekly sessions spread out over the year, CamYoga provide a level of flexibility that few other yoga trainers can provide. Given the importance of flexibility to yoga, this is a key aspect for the company and with the assistance of SEODesk, they will be looking to stretch and reach out to a much wider audience.
About CamYoga:
With over 70 classes running every week, CamYoga have well deserved their reputation as one of the hardest working and most reputable yoga training centres in the country. With two training facilities in Cambridge, the centre provides yoga classes and yoga training courses to people of all age levels, experience and expertise.