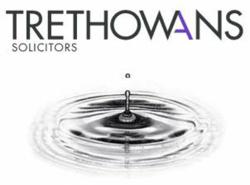 10 things that can go wrong in your house move
Southampton, Hampshire (PRWEB UK) 23 May 2013
Premier UK law firm Trethowans has published a 'How To Guide' which helps the public to avoid the ten most common problems associated with moving house.
Trethowans Solicitors, a premier law firm in the South of England, has published a troubleshooting guide for moving house, which identifies the ten most common problems which arise during a move, and identifies ways in which these problems can be avoided.
The article, entitled '10 things that can go wrong in your house move', explains that there are, in fact, dozens of things that can go wrong whilst moving house, but after reviewing their work for hundreds of conveyancing clients every year, the firm have chosen the ten issues which crop up most frequently. Importantly, all can be avoided with a little know how.
1. Choosing the wrong estate agent.
According to Trethowans, this could cost the homeowner thousands. It is important to choose an estate agent with the experience, and determination, to get the best value from the purchaser and not simply accept the first offer. Unfortunately, the agent that promises a wildly high valuation is likely giving the client the hard sell and might not be the best bet.
Trethowans recommend that the home owner ask for the advice of a conveyancer, then select three estate agents to visit the property and speak to the home owner face to face. This can help to decide upon the best agent for their needs.
2. Choosing the wrong conveyancer.
Every day, homeowners choose the wrong conveyancer, and Trethowans claims this is the most serious problem that they can encounter. Some conveyancing solicitors are impossible to reach and others bury a raft of hidden charges in the fine print. Unfortunately, the client does not discover this until they have signed on the dotted line.
Choosing a good conveyancer is about more than getting the best deal, as clients have to pay for quality. That means choosing a solicitor or chartered legal executive with the right accreditation. Ensure that a conveyancer is Lexel accredited, and boasts the Conveyancing Quality Scheme (CQS) badge of excellence from the Law Society.
3. Choosing the wrong buyer.
No matter how good the legal team is, they cannot close a deal any faster than the buyer allows. Homeowners must ensure they choose a serious buyer, with a real chance of securing a mortgage and making the sale happen.
4. Choosing the wrong surveyor.
It is important to choose a chartered surveyor with the right qualifications. Conveyancers can help their clients to choose the right surveyor, and if they cannot recommend a surveyor directly, should at least be able to advise the client on what to look for.
5. Choosing the wrong mortgage adviser.
The best way for a home buyer to secure the right mortgage for their needs is to ensure the greatest number of options. Some mortgage advisers consider every mortgage provider on the high street, including those who deal directly with the customer and not the adviser. Other mortgage advisers only dip into a small pool of lenders. For the buyer, the choice should be obvious: to choose the adviser who considers more alternatives and stands a better chance of finding the best deal.
6. Choosing the wrong mortgage company.
When it comes to choosing a mortgage provider, advisers are often quick to choose the company which allows an offer to be placed as quickly as possible. But it is important to choose a mortgage company that is good both before the deal is struck for a home, but also one that is good once the deal is done. Once a mortgage offer is issued it is important that a qualified solicitor does their part as quickly and simply as possible. Incredibly, some lenders make it difficult for them; and this could delay, or even abort, a purchase.
7. Choosing the wrong removal company
Not all removal companies have the client's best interests in mind. Some might damage the property, others may simply not arrive, and provide an excuse to change the clients booking. After doing the hard part and securing a new home, it is important to make sure the move runs smoothly.
8. Taking too long
There are so many separate bodies involved in a successful house move that it is important to agree a realistic time frame for the entire house moving chain and ensure that all parties can do their job within it. A good conveyance will always ask what dates have been agreed in order to get an idea of how promptly they must work. When agreed dates are missed, certain parties can get cold feet and could pull out of a deal. This makes it extremely important to first decide upon realistic dates, and then ensure all parties honour them.
9. Getting finances wrong
Some people are unaware that a mortgage lender could hit them with an early repayment charge when they sell their home, even if they are taking out a new mortgage with the same company. This could mean that a subject may not be able to afford to buy a new property in the first place. Other home movers forget about stamp duty which is currently:

1% between £125,000 and £250,000;
3% between £250,001 and £500,000;
4% between £500,001 and £1,000,000; and
5% between £1,000,001 and £2m.
.
10. Giving notice on a rental property
When a buyer is moving from rented accommodation, they may have overlooked the notice period that they are required to give a landlord, which is usually one month. Many buyers will not want to give notice until exchange and depending on the tenancy agreement some may not allow for notice to be given until the end of a rental period, which could mean a longer notice period.