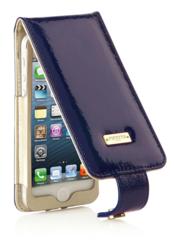 Exquisitely designed leather accessories.
(PRWEB UK) 22 May 2013
Luxury Artisan pride itself on bringing together a collection of the finest handmade, superior quality and exquisitely designed leather accessories. They continue the expansion of their collection with the addition of new iPhone 5 and iPad mini cases in a variety of colours and finishes to suit every taste of their discerning customers.
Well established and respected brands are featured in this collection such as Giorgio Fedon 1919, Pipetto, Capulet and Freeload Accessories.
About Luxury Artisan
1. Luxury Artisan is an internet retailer of luxurious leather products, handmade by niche brands.
2. All products are handmade by skilled craftsmen, using the finest quality leathers and materials.
3. Since launch in 2011, Luxury Artisan has supplied quality leather goods to customers around the world.