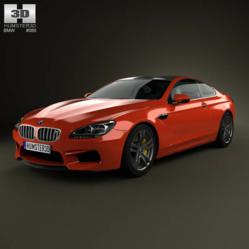 Our models are ready to use and you don't need to spend time on modeling.
(PRWEB) May 30, 2013
Humster3D studio has just recently completed the modeling of its 2000th car model. Now Humster3D can be fairly named as an owner of the biggest hi-poly 3D car collection. At Humster3D, visitors can view presidents' cars, legendary sport cars, vehicles from different movies and modern regular car models that have been recently released to production. Besides that, there are many cars from the local markets of different countries.
The company has over 50 professionals, who love their work and know a lot about cars. It is hard not to know about cars when over 100 models go through hands and minds of 3D modelers every month. Each 3D model needs an individual approach, understanding the history, versions and minor improvements.
CEO of studio Humster3D Dmitry Korchagin says that they are not going to stop there. Humster3D studio plans to create quality and high-detailed 3D models to cover more rare historical cars and techniques of World War II.
"We are at the beginning and just start our adventure".