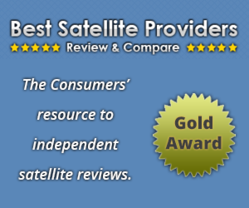 Compare satellite TV packages from the leading satellite providers online at BestSatelliteProviders.com.
Los Angeles, CA (PRWEB) May 22, 2013
BestSatelliteProviders.com is an independent satellite reviews website that is focused on delivering the latest information on satellite TV and satellite Internet to consumers.
BestSatelliteProviders.com is quickly becoming the number one reference for consumers who want to learn more about what satellite TV and satellite Internet offers.
Each year BestSatelliteProviders.com conducts an in-depth review of the leading satellite TV providers in the nation and judges them according to several important factors like customer service, satellite TV deals, channels and recording features to name a few.
The 2013 winner for the Best Satellite TV Provider is DISH. DISH currently serves approximately 14 million customers and offers generous satellite TV packages to its customers. To read the full review and to see how DISH compares to the competition, please visit BestSatelliteProviders.com at:
BestSatelliteProviders.com – Satellite TV Reviews
According to Adam Matthews, the senior editor for BestSatelliteProviders.com, "After conducting the reviews this year, the BestSatelliteProviders.com staff discovered that more and more people are switching to satellite for their TV package. There are two reasons that are compelling consumers to make the switch which are the added options and features that come with satellite TV and more HD or High Definition channels."
Consumers can now browse the reviews and rankings for the top satellite TV providers and top satellite Internet providers and compare them side-by-side on BestSatelliteProviders.com.
About BestSatelliteProviders.com
BestSatelliteProviders.com annually reviews the leading satellite TV and Internet providers and ranks them according to several factors. The review and ranking process result in side-by-side comparisons that consumers can use to help them decide on which TV or Internet package is best for them. The reviews are updated throughout the year to ensure consumers are getting the latest and most up to date information available. BestSatelliteProviders.com also educates consumers on how cable and satellite differ and the options available from both types of TV services.