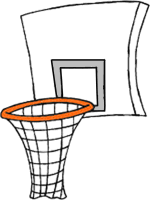 New York, NY (PRWEB) May 22, 2013
2013 NBA Draft tickets go on sale to the general public at 10:00 a.m. on Wednesday, May 22, 2013.
The 2013 NBA Draft will be held at the new Barclays Center in Brooklyn which is also the home of the Brooklyn Nets. The Barclays Center has already become a mecca for all kinds of events. Spectacular music artists such as Paul McCartney and Beyonce have already booked sold out concerts at the Barclays Center. During 2013, Cirque du Soleil will also perform at this state-of-the-art venue. Disney on Ice will also bring in local children to see all their favorite characters at Barclays as well.
Cheap Concert Tickets not only has great pricing on tickets for all upcoming concerts, this well known secondary ticket website also has discounted tickets for the NBA draft. Don't wait to purchase tickets for the 2013 NBA Draft since this event is always a complete sell-out.
For 2013, the Cleveland Cavaliers have won the lottery for the draft. This is exciting for this struggling team since they just haven't been the same since the departure of their beloved player, Lebron James.
Additionally, some of the most talented players in the NBA actually grew up in Brooklyn and this borough has been associated with basketball talent for quite some time. The kids from Brooklyn would spend their whole day playing hoops while their suburban peers would be wasting their time with electronics. The kids in Brooklyn were rewarded when NBA scouts noticed their amazing athletic talents.
The NBA Draft was open to the public in 1979, and was held many venues in New York City until 1991. Portland hosted the Draft in 1992, followed by Detroit MI (1993), Indianapolis IN (1994), Toronto ON (1995), East Rutherford, NJ (1996), Charlotte NC (1997), Vancouver (1998), Washington DC (1999), Minneapolis MN (2000), New York NY (2001-2010), and Newark NJ (2011-2012).
Reserve your 2013 NBA Draft tickets today while there is still a great seating selection.