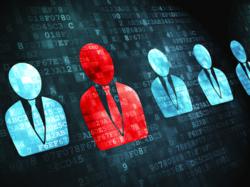 idcloak US Proxy Server List - 200 Free Portals To US Internet
Dallas, Texas (PRWEB) May 23, 2013
idcloak Technologies has made an initial release of 200 public proxies operating IP addresses in the US, making the list the largest of its kind online. Each IP address in the US proxy server list, when entered into a browser's network settings, gives the user a open portal to the American internet. This service benefits Americans and foreigners both: foreigners may research web advertising, search rankings and pricing in the US, while Americans who are living, traveling or working abroad may restore their web experience (i.e., language) to how it was back home.
US proxies are also particularly sought after as a means of how to open blocked sites in countries where censorship is rife, since they allow users to bypass content filters without account setup or payment. "Netizens all over the world employ proxies to access websites normally unavailable in their location," says idcloak's tech writer, Gill-Chris Welles, "In the Internet censorship countries in Asia, US proxy servers are especially popular. This is in part because of the English language web experience an American proxy provides. Remember, English is more familiar to most Asians than what's spoken in the country next door. But it is also because much of Asia's Internet comes through California; and this makes a US proxy server much faster for Asian users than a proxy in Europe, for example."
Gill-Chris Welles explains how the design of the idcloak list adds further value to the user. "Our database is managed by an automated live proxy checker, which makes sure all proxies shown are operational. It also records and displays individual performance information which can then be used as a search parameter in the customization options. A user can easily use our filters and sort controls to bring up, say, low-anonymity proxies with encryption in LA, and then sort them by performance. It makes proxy surfing easy and hands-on."
Based in Dallas, Texas, idcloak Technologies Inc. is a provider of web services that promote freedom, security and privacy on the internet. For more information on the company's vision of the future of the web, or for news of forthcoming releases, visit http://www.idcloak.com.